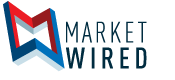 Vivione Biosciences Inc. Announces Executive Compensation Agreement
/EINPresswire.com/ -- CALGARY, AB --(Marketwired - June 03, 2016) - Vivione Biosciences Inc. ("Vivione" or the "Corporation") (NEX BOARD: VBI.H) previously announced, as a result of a clerical error, that it had entered into a compensation agreement (the "Agreement") with Mr. Chester Jachimiec, the President and Chief Executive Officer of Vivione, whereby Vivione agreed to provide Mr. Jachimiec with 120,000 Class A common shares of the Corporation issued at $0.05 per share.
Vivione would like to clarify that pursuant to the Agreement Vivione agreed to provide Mr. Jachimiec with 600,000 Class A common shares of the Corporation issued at $0.05 per share. As such, Vivione intends to issue Mr. Jachimiec in aggregate 600,000 Class A common shares of the Corporation (the "Issuance").
Vivione is in the process of seeking regulatory approval for the Issuance. The Issuance is subject to NEX approval.
Cautionary Statements
This news release contains "forward-looking statements" within the meaning of applicable securities laws. Although Vivione believes that the expectations reflected in its forward-looking statements are reasonable, such statements have been based on factors and assumptions concerning future events that may prove to be inaccurate. These factors and assumptions are based upon currently available information to Vivione. Such statements are subject to known and unknown risks, uncertainties and other factors that could influence actual results or events and cause actual results or events to differ materially from those stated, anticipated or implied in the forward-looking statements. Factors that could cause the actual results to differ materially from those in forward-looking statements include but are not limited to Vivione failing to receive final approval of the Issuance from regulators. Readers are cautioned to not place undue reliance on forward-looking statements. The statements in this press release are made as of the date of this release and, except as required by applicable law, Vivione does not undertake any obligation to publicly update or to revise any of the included forward-looking statements, whether as a result of new information, future events or otherwise. Vivione undertakes no obligation to comment on expectations or statements made by third-parties in respect of Vivione, or its financial or operating results or (as applicable), their securities.
NEITHER NEX NOR ITS REGULATION SERVICES PROVIDER ACCEPTS RESPONSIBILITY FOR THE ADEQUACY OR ACCURACY OF THIS RELEASE.
For further information please contact:

Vivione Biosciences Inc.
Chester Jachimiec
Chief Executive Officer
cjachimiec@houstonminerals.com