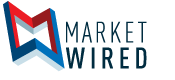 NexgenRx Announces New Directors
/EINPresswire.com/ -- TORONTO, ONTARIO -- (Marketwired) -- 06/03/16 -- NEXGENRX INC. (TSX VENTURE: NXG) ("NexgenRx" or the "Corporation") announces the election of two new directors at its recently held annual and special meeting of its shareholders. Connie Graham of London, Ontario and Catherine Novick of Toronto, Ontario, were elected by shareholders to join incumbent directors Thomas Corcoran (Chairman), Ronald Loucks (President and Chief Executive Officer), David Rosenkrantz, Patrick Crowley and Barry Reiter as directors of the Corporation. All other matters presented to shareholders at the aforementioned meeting (including the approval of the Corporation's stock option plan) were approved by the requisite majorities of shareholders.
Connie Graham has served as a director of London Hydro Inc. since 2011. In addition, Ms. Graham is Chair of the Federal Bridge Corporation Ltd., as well as a director of the Fanshawe College Foundation. Ms. Graham holds a BSc in Biochemistry, and was previously employed in a variety of marketing and sales management capacities with Varian Inc., IBM and General Electric Medical Systems. Ms. Graham is a member of the Institute of Corporate Directors
Catherine Novick has a background in finance, governance, operations and technology with a focus in the insurance and financial services industries in Canada, USA and Europe and in the health care and education sectors in Canada. She is a member of the Boards of Directors for - West Park Healthcare Centre in Toronto, The National Sanitarium Association and Rosseau Lake College. She is an Executive in Residence at the Ivey Business School at the University of Western Ontario and a member of the Institute of Corporate Directors. Ms. Novick has held senior finance roles with Aviva Group and Canada Life in the roles of VP Corporate Controller and VP Finance, Europe and is an alumni of PriceWaterHouseCoopers.
About NexgenRx
NexgenRx is Canada's only independent full service claims adjudicator with full front end administration capability. These combined capabilities allow NexgenRx to provide complete solutions to plan sponsors that need sophisticated health benefit technology applications, in a cost- effective manner. NexgenRx is committed to building partnerships with organizations looking to exceed the expectations of their clients and deliver superior administration and claims processing solutions at a competitive cost. More information on NexgenRx can be found at www.nexgenrx.com.
Caution Regarding Forward-Looking Statements - This news release contains certain forward looking statements, including statements regarding the business and anticipated financial performance of the Corporation. These statements are subject to a number of risks and uncertainties. Actual results may differ materially from results contemplated by the forward-looking statements. When relying on forward-looking statements to make decisions, investors and others should carefully consider the foregoing factors and other uncertainties and should not place undue reliance on such forward-looking statements.
Neither TSX Venture Exchange nor its Regulation Services Provider (as that term is defined in the policies of the TSX Venture Exchange) accepts responsibility for the adequacy or accuracy of the release.
Contacts:
Ronald C. Loucks
NexgenRx Inc.
President and CEO
416.695.3393 x801

Taba Merrikh
NexgenRx Inc.
Director of Finance
416-695-3393 x803