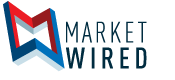 Brookfield Residential and HomeAid San Diego Named National Philanthropy Day Honors Finalist
The Duo Is Being Recognized by the Association of Fundraising Professionals for Helping Construct Memory Care Homes for Adults With Developmental Disabilities
/EINPresswire.com/ -- SAN DIEGO, CA--(Marketwired - June 03, 2016) - Homebuilder and developer Brookfield Residential in partnership with HomeAid San Diego has been selected as a finalist for the Association of Fundraising Professionals' 2016 Award for Outstanding Corporation. The association recognizes outstanding achievement by individual, foundation and corporate philanthropists, fundraising volunteers and fundraising professionals. Six honorees from around the world will be selected by a group of judges in advance of National Philanthropy Day on November 15.
Brookfield Residential and HomeAid San Diego are working with Noah Homes, a nonprofit supporting adults with developmental disabilities, and other community partners to build two of the country's first memory care homes that will serve adults with developmental disabilities and dementia. Together and in partnership with more than 35 building professionals, they have generated over $1.5 million in donated professional services, labor and materials as part of a $6.7 million capital campaign being managed by Noah Homes.
"This effort is helping phenomenal individuals to get the daily care they need to live full lives," says Adrian Foley, President and COO of Brookfield Residential California. "Brookfield Residential is humbled by the opportunity to partner with HomeAid San Diego, Noah Homes, and the greater San Diego building community to construct needed homes that serve at-risk populations."
There are zero memory care facilities specifically for people with developmental disabilities in San Diego and an estimated 800 people currently in need. These two homes will together house 20 residents.
The memory care homes are now under construction in Spring Valley, Calif., and are scheduled to open in early 2017. Features of the two 5,000+ square-foot homes include state-of-the-art technology satisfying California's stringent Title 24 specifications, infinity pathways to prevent residents from getting lost or feeling confused, wider hallways and doors, motion sensors, silent alarms, and other medical features hidden from sight to preserve the feeling of home. The UC San Diego Down Syndrome Center for Research and Treatment is also collaborating on the project.
"Our leading effort is to bring together building professionals with social service agencies to build needed facilities at a significantly reduced cost," says Alexis Parker, Executive Director of HomeAid San Diego. "The power of this collaborative building model has come alive on the Noah Homes campus and we couldn't be more proud of the project and people behind it."
For more information about the Noah Homes Memory Care project, visit www.noahhomes.org/memorycare. For more about Brookfield Residential, visit brookfieldsocal.com, and learn more about HomeAid San Diego at www.homeaidsd.org.
About HomeAid San Diego
HomeAid San Diego, one of 17 chapters of HomeAid America, Inc., was founded in March 2002 with the support of local building and real estate industry organizations. HomeAid San Diego partners with the building industry and San Diego nonprofits who serve at-risk populations, to build multi-unit housing for families and individuals. Through the generosity of the building industry, their trade partners and suppliers, these projects are built at a reduced cost of construction, preserving the nonprofit's donor funds to expand their capacity to serve. Please visit www.homeaidsd.org for more information.
About Brookfield Residential
Brookfield Residential is a premier lifestyle provider comprised of a dedicated, knowledgeable team of professionals with the passion and experience to craft exceptional new homes, neighborhoods and communities. From the goals of first time buyers to the prestige of luxury homes, we are proud to offer opportunities that embrace a diversity of aspirations. Respected as an award-winning innovator, we are recognized for delivering consistent quality, design details and an outstanding customer experience. Please visit www.BrookfieldSoCal.com for more information.
Brookfield Residential is a leading North American land developer and homebuilder. We entitle and develop land to create master-planned communities and build and sell lots to third-party builders, as well as to our own homebuilding division. We also participate in select, strategic real estate opportunities, including infill projects, mixed-use developments, and joint ventures. For more information, please visit BrookfieldResidential.com.
Image Available: http://www.marketwire.com/library/MwGo/2016/6/3/11G101370/Images/Photo2_MemoryCareHomeRendering-00ce607d03a1a670a518a54112ec6e3b.jpg
Contact:
April Harter Enriquez
WordPop Public Relations
805-816-4833
april@wordpoppr.com