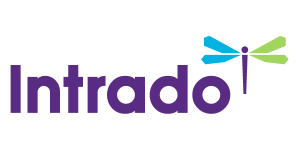 Intellia Therapeutics to Present at the Jefferies 2016 Healthcare Conference and the International BIO Convention
/EIN News/ -- CAMBRIDGE, Mass., June 03, 2016 (GLOBE NEWSWIRE) -- Intellia Therapeutics, Inc. (NASDAQ:NTLA), a leading gene editing company focused on the development of potentially curative therapeutics using CRISPR/Cas9 technology, will present at both the upcoming Jefferies 2016 Healthcare Conference and the 2016 International BIO Convention. Nessan Bermingham, PhD, Intellia's Chief Executive Officer, will present on the company at Jefferies, and will participate in BIO's next-generation Biotherapeutics panel session, "Gene Therapy or Gene Editing: Which one Will Change the Future of Medical Care?"

Jefferies 2016 Healthcare Conference
Date: Wednesday, June 8th
Location: Grand Hyatt, New York
Presentation Time: 10:00 am ET
A live webcast of the Jefferies presentation will be available on Intellia's website at www.intelliatx.com under the Investor section. A replay of the session will be available for 90 days following the live event.
2016 International BIO Convention
Date: Thursday, June 9th
Next Generation Biotherapeutics Session
Location: Moscone Center, San Francisco, Room West 3006
Presentation Time: 9:00 am -10:15 am PT
About Intellia Therapeutics  
Intellia Therapeutics is a leading gene editing company, focused on the development of proprietary, potentially curative therapeutics using the CRISPR/Cas9 system. Intellia believes the CRISPR/Cas9 technology has the potential to transform medicine by permanently editing disease-associated genes in the human body with a single treatment course. Our combination of deep scientific expertise and clinical development experience, along with our leading intellectual property portfolio, puts us in a unique position to unlock broad therapeutic applications of the CRISPR/Cas9 technology and create a new class of therapeutic products. Intellia was named as one of the top 10 biotech start-ups by Nature Biotechnology. In September 2015, Intellia was named a "Fierce 15" biotech company by FierceBiotech. Learn more about Intellia Therapeutics and CRISPR/Cas9 at intelliatx.com; Follow us on Twitter @intelliatweets.
Media Contact:

Jennifer Mound Smoter
Chief External Affairs & Communications Officer
+1 224-804-4462
jenn.smoter@intelliatx.com

Investor Contacts:

John Graziano
Trout Group
646-378-2942
jgraziano@troutgroup.com

Chad Rubin
Trout Group
646-378-2947
crubin@troutgroup.com