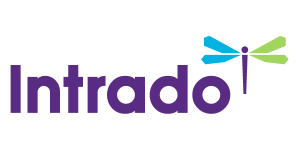 Safirstein Metcalf LLP Announces That a Class Action Lawsuit Has Been Filed Against Perrigo Company plc - PRGO
/EIN News/ -- NEW YORK, June 03, 2016 (GLOBE NEWSWIRE) -- Safirstein Metcalf LLP announces that a class action has been filed the United States District Court for the District of New Jersey on behalf of purchasers or acquirers of Perrigo Company plc ("Perrigo") (NYSE:PRGO) common stock during the period between April 21, 2015 and May 11, 2016, inclusive (the "Class Period"). This action is also brought on behalf of all investors in Perrigo common stock as of November 13, 2015, which was the deadline for Perrigo investors to tender their shares in connection with a tender offer made by Mylan N.V. ("Mylan").

If you purchased or acquired Perrigo shares during the Class Period, you may, no later than July 18, 2016, request that the Court appoint you lead plaintiff of the proposed class. A lead plaintiff is a representative party that acts on behalf of all class members in directing the litigation. Any member of the purported class may move the Court to serve as lead plaintiff through counsel of their choice, or may choose to do nothing and remain an absent class member.
If you want more information about the Perrigo Securities Class Action, contact Sheila Feerick at Safirstein Metcalf LLP, 1-800-221-0015 or email info@SafirsteinMetcalf.com or at http://www.safirsteinmetcalf.com/perrigo.html
The Complaint alleges that during the Class Period, Defendants violated provisions of the Exchange Act by issuing false and misleading press releases, financial statements, filings with the U.S. Securities and Exchange Commission ("SEC"), and statements during investor conference calls.  Perrigo is a manufacturer of generic drugs and over-the-counter healthcare products.
On April 8, 2015, competing drug manufacturer Mylan approached the Perrigo Board of Directors with an offer to purchase Perrigo for $205 per share, representing a nearly 30% premium to the Company's total market capitalization.  Mylan's approach was well received by investors, and the price of Perrigo stock increased to as high as $215 per share in intraday trading on April 8.
However, beginning on April 21, 2015, and continuing throughout the Class Period, Perrigo publicly rejected Mylan's offer and falsely told investors that the offer substantially undervalued Perrigo and its growth prospects, and that the offer did not take into account the full benefits of the Company's acquisition of Omega Pharma N.V. ("Omega").  Even though Mylan subsequently raised its offer to approximately $235 per share, over the next six months, Perrigo continued to engage in a public campaign to convince shareholders to reject Mylan's proposal.  Convinced by Perrigo's strong opposition to Mylan's tender offer, on November 13, 2015, the majority of the Company's shareholders declined to tender their shares making the tender offer a failure.  Moreover, Defendants' misrepresentations caused Perrigo shares to trade at artificially inflated prices throughout the Class Period.
The truth began to be revealed on February 18, 2016, when Perrigo reported fourth quarter 2015 revenue, margins, earnings, and cash flow that were all lower than investors had been led to expect, and decreased earnings guidance for 2016.  The Company also announced the sudden need to restructure parts of the Omega business, and that it would need to take a $185 million impairment charge related to Omega's assets.  Then, on April 22, 2016, Reuters reported that Perrigo's longtime CEO, Papa, would be appointed as the new CEO of competing pharmaceutical company Valeant Pharmaceuticals.  Days later, on April 25, 2016, Perrigo confirmed that CEO Papa was, in fact, resigning to become the new CEO of Valeant.  The Company also drastically lowered its earnings guidance for 2016 and announced weak preliminary first-quarter 2016 results.  The Company attributed its poor financial performance to increased competitive pressures and weaker than expected performance within Omega.  Then, on May 12, 2016, Perrigo announced a first quarter net loss of $0.93 per share (which the Company later revised to a loss of $2.34 per share), which the Company largely attributed to an additional $467 million impairment charge relating to the Omega acquisition.  Following these disclosures, the price of Perrigo stock declined.
About Safirstein Metcalf LLP
Safirstein Metcalf LLP focuses its practice on shareholder rights. The law firm also practices in the areas of antitrust and consumer protection.  All of the Firm's legal endeavors are rooted in its core mission: provide investor and consumer protection.
Attorney advertising.  Prior results do not guarantee a similar outcome.

Safirstein Metcalf LLP
Peter Safirstein, Esq.
1250 Broadway
27th Floor
New York, NY  10001
1-800-221-0015
info@SafirsteinMetcalf.com