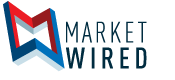 Minister MacAulay Attends G20 Agricultural Ministers' Meeting in China
/EINPresswire.com/ -- XI'AN, CHINA -- (Marketwired) -- 06/03/16 -- Agriculture and Agri-Food Canada
Minister of Agriculture and Agri-Food, Lawrence MacAulay, participated in the G20 Agricultural Ministers' Meeting in Xi'an, China today, where Ministers supported the adoption of the G20 Agriculture Ministers' Meeting Declaration. The Declaration focuses on ways the G20 can promote food security, nutrition, sustainable agricultural growth, and rural development. During the G20 meeting Minister MacAulay stressed the importance of trade and agricultural innovation to respond to climate change.
Minister MacAulay met for the first time with Mr. Han Changfu, China's Minister of Agriculture. He used this meeting to reinforce Canada's commitment to cooperate with China in agricultural opportunities and to continue to seek support for science-based trade decisions.
Earlier in the week in Beijing, Minister MacAulay had the opportunity to meet with senior officials from China's General Administration of Quality Supervision, Inspection and Quarantine (AQSIQ) to discuss progress on market access issues, including canola, beef and pork. Canada continues, in consultation with Canadian industry, to work towards securing increased access for our commodities and a permanent and commercially viable solution for canola exports to China. Agriculture is of significant economic importance to both countries, and a key aspect of our bilateral relationship with China.
Also in Beijing, Minister MacAulay participated in various events with Canadian industry, including the signing of a partnership agreement between the Canadian canola industry and the Chinese Nutrition Society to promote canola oil as a healthy vegetable oil; and the opening of a Cows Ice Cream Store, an ice cream manufacturer and chain of ice cream stores based in Charlottetown, Prince Edward Island.
Quick facts


--  China is Canada's second-largest trading partner, after the United
    States. In 2015, the value of Canada's total agri-food and seafood
    exports to China was $6.3 billion.
--  With a population of more than 1.4 billion, China is one of the fastest-
    growing economies in the world.
--  This is the third G20 Agricultural Ministers' Meeting, previous meetings
    were held in France and Turkey.


Quotes
"Canada continues to participate fully in international discussions and promote solutions that facilitate trade so we can grow our economy and create jobs. This is the best path to helping farmers around the world be more productive, earn better incomes, and reduce environmental impacts."


--  Honourable Lawrence MacAulay, Minister of Agriculture and Agri-Food


Additional links
- History and Members of the G20
Follow us on Twitter: @AAFC_Canada
Like us on Facebook: CanadianAgriculture
Contacts:
Guy Gallant
Director of Communications
Office of the Honourable Lawrence MacAulay
613-773-1059

Media Relations
Agriculture and Agri-Food Canada
Ottawa, Ontario
613-773-7972
1-866-345-7972