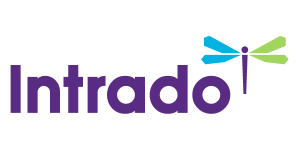 DESIGNATED DRIVERS RECOGNIZED AT THE FINALS 2016 THROUGH THE "RESPONSIBILITY HAS ITS REWARDS" SWEEPSTAKES
/EIN News/ -- Oakland, CA, June 03, 2016 (GLOBE NEWSWIRE) -- Oakland, CA (June 3, 2016) – Golden State Warriors fan, Elyssa Eldridge, was particularly excited for Game 1 of The Finals 2016 last night. Ms. Eldridge was named "Designated Driver for the Season" for the Warriors and attended Game 1 as a grand prize winner of the "Responsibility Has Its Rewards" sweepstakes.
(l to r: Jerome Pickett, NBA Senior Vice President of Security and Chief Security Officer; Alex Ozenberger, TEAM Coalition Event Manager; Elyssa Eldridge, Golden State Warriors Designated Driver for the Season; Abeer Klosk, NBA Senior Analyst
Sandra Still was named "Designated Driver for the Season" for the Cleveland Cavaliers and will attend Game 3 of The Finals as the other grand prize winner of the sweepstakes. Both winners were randomly selected among all of the fans who pledged to be Good Sports - designated drivers - at the Warriors and Cavaliers home games. Designated drivers pledge to refrain from drinking alcohol and provide their friends and family with a safe ride home.
Throughout the season, the NBA, Techniques for Effective Alcohol Management (TEAM) Coalition, Bud Light and NBA teams across the country have worked together to make more fans aware of the Bud Light Good Sport designated driver programs at NBA arenas, promoting responsible consumption and safe transportation among adult sports fans. The program was created by Anheuser-Busch, the world's largest brewer, in 1986, with more than 800,000 consumers pledging to be a designated driver in 2015 at in-stadium Good Sport booths. During the 2015-2016 NBA season, more than 71,100 adults pledged to be designated drivers at NBA arenas.
http://www.globenewswire.com/NewsRoom/AttachmentNg/2cc67665-4eae-470e-b457-15d674c2748d 
The top five NBA teams for designated drivers at the end of the 2015-2016 season are:
Dallas Mavericks with 8,918 designated drivers
Charlotte Hornets with 8,386 designated drivers
Oklahoma City Thunder with 8,221 designated drivers
Houston Rockets with 6,702 designated drivers
Sacramento Kings with 5,415 designated drivers
"The success of the 'Responsibility Has Its Rewards' campaign with the NBA this season is a direct result of the commitment from the league, the teams and all the campaign partners," said Jill Pepper, executive director of TEAM Coalition. "Teamwork is what this campaign is all about. We are demonstrating that when everyone - including the fans - takes responsibility, everyone wins." 
About TEAM Coalition
TEAM Coalition is an alliance of professional and collegiate sports, entertainment facilities, concessionaries, stadium service providers, the beer industry, distillers, broadcasters, traffic safety experts and others working together to promote responsible drinking and positive fan behavior at sports and entertainment facilities. TEAM Coalition members and supporters include National Basketball Association, Major League Baseball, Major League Soccer, NASCAR, National Football League, National Hockey League, National Collegiate Athletic Association, Americrown, Aramark, Delaware North Sportservice, Legends, Spectra, Beer Institute, National Beer Wholesalers Association, Anheuser-Busch Companies, Constellation Brands, HEINEKEN USA, MillerCoors, Brown-Forman, Live Nation, National Association of Broadcasters, Contemporary Services Corporation, International Association of Venue Managers, Stadium Managers Association and the National Highway Traffic Safety Administration. 
For more information go to TEAMCoalition.org or FansDontLetFansDriveDrunk.org.
###
Jill Pepper, TEAM Coalition, 703-647-7431, jill@teamcoalition.org