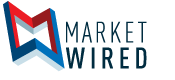 TeamViewer Launches Trusted Devices and Data Integrity
New Features Enhance User Data Protection
/EINPresswire.com/ -- GOPPINGEN, GERMANY -- (Marketwired) -- 06/03/16 -- TeamViewer, the global pioneer for remote control and online collaboration software, launches Trusted Devices and Data Integrity, two new security features to further enhance user data protection. Trusted Devices will ensure that whenever an existing TeamViewer account attempts to sign in on any given device for the first time, TeamViewer will ask for authorization of the new device before access is granted. Data Integrity enforces a password reset, if a user account displays signs of unusual behavior.
Open letter to all TeamViewer users:
Dear TeamViewer Users,
Protecting your personal data is at the very core of everything we do.
We highly appreciate the trust you place in us and respect the responsibility we have to ensure your privacy. This is why we always feel a strong need to take all necessary steps to safeguard your data.
As you have probably heard, there have been unprecedented large scale data thefts on popular social media platforms and other web service providers. Unfortunately, credentials stolen in these external breaches have been used to access TeamViewer accounts, as well as other services.
We are appalled by the behaviour of cyber criminals, and are disgusted by their actions towards TeamViewer users. They have taken advantage of common use of the same account information across multiple services to cause damage.
At this point we want to underscore that TeamViewer account authentication uses the Secure Remote Password protocol (SRP) and therefore does not store any password-equivalent data.
To do our utmost to help you -- our users -- and to further strengthen the protection of your data against these hijacks of cyber criminals, we are globally rolling out improved security measures today in a two-fold approach:
Trusted Devices
With the first measure, we give you even more protection and help to prevent anyone else from accessing your account.
The Trusted Devices feature ensures that whenever your existing TeamViewer account attempts to sign in on any given device for the first time, we will ask you to confirm the new device as trusted before signing in.
An in-app notification will ask you to approve the device via a link that we will send to your account email address.
Protecting Your Data Integrity
The second measure is designed to improve your security against individuals, such as cyber criminals, who steal account credentials and cause damage by taking advantage of the common use of the same account information across multiple services.
The system determines continuously if your TeamViewer account shows unusual behavior (e.g. access from a new location) that might suggest it has been compromised. To safeguard your data integrity, your TeamViewer account will be marked for an enforced password reset.
In this case, you will receive an email from us with instructions to reset your password.
NOTE: Because of the global rollout of the two new features users may experience minor inconveniences.
We strongly recommend
We are determined to continue extending our security measures for you. We do not take your trust lightly, nor do we accept any compromise on data security. Please take the following recommendations to heart:
Protect any user account you own -- whether it is with TeamViewer or any another service -- by using unique and secure passwords that are frequently changed.
Ensure you have reliable anti-malware and security solutions in place at all times.
Enable two-factor authentication whenever possible, such as with TeamViewer.
For further security information, please visit the FAQ page on TeamViewer account security.
Our support team is happy to answer any of your potential queries at: https://www.teamviewer.com/en/support/contact/submit-a-ticket/
We recommend that if you suspect that you have been the victim of criminal activities to get in touch with your local police department, in order to report your case. This is particularly important because TeamViewer is subject to very strict data protection and privacy regulations, and can release sensitive data only to authorized individuals and authorities.
About TeamViewer
Founded in 2005, TeamViewer is fully focused on the development and distribution of high-end solutions for online communication, collaboration and remote monitoring of IT systems. Available in over 30 languages and with more than 200 million users worldwide, TeamViewer is one of the world's most popular providers of remote control and online meeting software. airbackup, a powerful cloud-based backup solution, and ITbrain, a valuable remote monitoring, anti-malware and IT asset tracking solution, complement TeamViewer's product portfolio. For more information, visit: www.teamviewer.com Follow us on Twitter at @TeamViewer and on our blog at blog.teamviewer.com.
© 2016 TeamViewer GmbH. All rights reserved.
TeamViewer contact:
TeamViewer GmbH
Axel Schmidt
Jahnstr. 30
73037 Goeppingen
Germany
Tel.: +49-(0)7161-60692-395
Fax: +49-(0)7161-60692-79
E-mail: Email Contact
Web: http://www.teamviewer.com