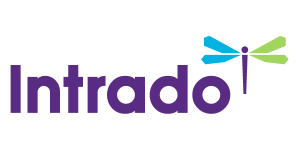 Quality Distribution, Inc. Acquires Isotank Group U.K.
/EIN News/ -- TAMPA, Fla., June 03, 2016 (GLOBE NEWSWIRE) -- Quality Distribution, Inc. ("Quality" or the "Company"), a North American logistics and transportation provider with market leading businesses, today announced that it has acquired Isotank Group U.K. ("Isotank") in the United Kingdom ("U.K.").

Isotank, led by Colin Garnett, is the U.K.'s leading intermodal tank container and depot services provider with seven locations throughout the country, and will become part of the Company's Intermodal business, Boasso America.  The acquisition will complement Boasso's strong heritage and deep experience that has made them the market leading, full service provider in the ISO tank industry in North America.
"We are excited by the opportunity to operationally expand into the U.K./European markets," commented Tony Morsovillo, President of Boasso America.  "We believe Boasso's operating strength and capabilities will complement Isotank's highly respected business, and allow us to provide our customers with broader coverage and services in the coming years as we grow internationally."  
Mr. Morsovillo continued, "Colin and his business partner Bob Bayliss have done an outstanding job building and running Isotank, and we are delighted that they both have agreed to stay on board. We look forward to growing within the U.K. and European markets, as we jointly serve our existing customers as well as attract new customers to the market leading services we can collectively provide."
About Quality
Headquartered in Tampa, Florida, Quality operates the largest chemical bulk logistics network in North America through its wholly-owned subsidiary, Quality Carriers, Inc., and is the largest North American provider of intermodal tank container and depot services through its wholly-owned subsidiary, Boasso America Corporation.

About Isotank
Headquartered in Redcar, U.K., Isotank operates the U.K.'s largest integrated tank container transport, cleaning and depot services network with seven depots and offices across the U.K.  Established over 30 years ago, Isotank employs over 270 experienced professionals and provides market leading services to its customers. 
Contact:
Michael C. Massi
Vice President of Financial Planning
(800) 282-2031 x7235