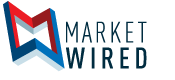 Topper's Pizza Canada Donates Over $50,000 to Toronto Children's Hospital (Sick Kids)
Feel Good Meal fundraiser almost doubles last year's total
/EINPresswire.com/ -- TORONTO, ONTARIO -- (Marketwired) -- 06/03/16 -- Editors Note: There is a photo associated with this press release.
The results are in! Topper's Pizza Canada was involved in a record breaking campaign, raising a total of $44,623.00, surpassing last year's customer donations by over $10,000. The Toppazzini family matched $1 to every $5 raised, bringing the total donation to $53,547.60.
In an effort to increase funding and awareness among local communities across Ontario, Topper's Pizza joined with SickKids for this ten week fundraising campaign. Donations were collected online, phone orders, in store donation or by ordering the Topper's Feel Good Meal, a meal created specifically for this campaign.
"At SickKids, we believe that where you live shouldn't determine if you live," said Wendy Dempsey, manager, sponsorship and cause marketing, SickKids Foundation. "We were thrilled that so many people chose to contribute to Topper's campaign through their pizzerias across the province. These donations will be put towards the hospital's highest priority needs allowing us to help more sick children in need of specialized care from four corners of our province."
The majority of the donations came from franchises outside of the GTA, reaffirming that SickKids hospital impacts lives every where. "Our franchise partners really jumped on board with the program this year, and our call centre was a huge driver of the campaign's success," said Karen Trottola, Director of Marketing and Communication for Topper's Pizza Canada.
To thank them for their passion and commitment, Toronto Sick Kids Hospital paid a visit to the Sudbury call centre to celebrate their success and say Thank You, as they were approaching the end of the campaign.
"Over the past four years, Topper's Pizza Canada's Feel Good campaign has raised over $200,000 in donations," says Trottola. "We'd like to thank all of our customers for their continued support."
About Topper's Pizza Canada
Founded in 1982, the Topper's Pizza franchise has over 37 pizzeria locations across Ontario serving up authentic Italian specialty pizzas as well as wings, salads, desserts and their new Crustano Sandwiches. The company began franchising in 1992 and has plans for rapid expansion across Ontario and Canada. Topper's success is built on a four generation Toppazzini family legacy which has been carried on with the tradition of using fresh, high quality ingredients, local vegetables and their trademark Authentic ItalianBread Crust™. Topper's Pizza strives to give back to their local communities while in addition, partnering with SickKids® Foundation. For more information, visit www.toppers.ca
About SickKids Foundation
Established in 1972, SickKids Foundation raises funds on behalf of The Hospital for Sick Children (SickKids) and is the largest charitable funder of child health research, learning and care in Canada. Philanthropy is a critical source of funding for SickKids - one of the world's foremost paediatric healthcare institutions. Thanks to the generosity of the community, and as a result of a record-breaking year in fundraising and investment returns, SickKids Foundation generated an unprecedented $136 million for the fiscal year ending March 31, 2015. For more information, please visit sickkidsfoundation.com.
To view the photo associated with this press release, please visit the following link: http://www.marketwire.com/library/20160602-1057672_SickKidsCampaign_800.jpg
Contacts:
For media information contact:
Amanda Sutton
705-791-7209
Amanda@catalystcc.ca