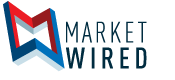 Prince George's County Chooses AiNET for Data Center Colocation
Prince George's County Partnership Expands With Backup Servers Placed in AiNET's High Security Tier 4 Data Center; AiNET Will Ensure Best-in-Class Disaster Recovery (DR) and Continuity of Operations (COOP), Making the Sensitive Data of County Employees and Taxpayers Alike Safe
/EINPresswire.com/ -- WASHINGTON, DC--(Marketwired - June 03, 2016) -  AiNET® announced that Prince George's County (Maryland) has completed colocation of their backup servers into a nearby AiNET Data Center. The colocation facility has nearly 50,000 square feet of dedicated data center floor space and carries the coveted Tier 4 classification -- the highest possible rating for design & security according to telecommunications regulations.
Prince George's County has partnered with AiNET to reduce the complexity of their IT infrastructure. The benefits include increased efficiency, vastly reduced downtime for critical services and applications, multiple levels of redundancy in a worst-case disaster recovery scenario, routine testing and validation and substantial cost-savings due to consolidation of data centers.
Critical systems will be colocated and backed up in the data center. AiNET will provide monitoring, maintenance, connectivity and managed services to the County.
"We know how critical these systems and data are," says AiNET founder and CEO Deepak Jain. "Prince George's County residents and employees will benefit from increased security of their personal and property data, the resilience of their emergency response, and the uptime of other critical services. As we think about the increasing threats to the security of critical and life-saving services, and threats to the electrical grid that supports them, we see how important it is that these systems are in the most secure, protected and resilient facilities possible."
AiNET's Beltsville data center protects Prince George's County's systems with federally approved security protocols to maintain the integrity of their data center services, multiple grid-tied power feeds (2N+1) and multiple on premise diesel generators (2N), infrared night vision cameras, and multi-layer biometric systems for identity verification. AiNET's disaster recovery and Continuity of Operations (COOP) services are underpinned by their regional network of four wholly-owned and managed data centers, providing additional layers of spill over and redundancy.
For more information regarding AiNET's network of data centers, managed services and privately-held fiber network, call 888-3AiNET3 or visit http://www.ai.net/.
About AiNET ®
AiNET is a leader in the design, construction, operations, and support of Internet data centers, optical fiber networks, and critical solutions. Among their data centers, AiNET owns and operates certified Tier 4 data centers, the highest level of data center reliability and maintainability.
AiNET is always expanding our data centers, and growing to connect buildings to our protected fiber communications networks for enhanced reliability and security. Customers that trust AiNET include the Department of Defense, the Department of Labor, the Securities and Exchange Commission, Level 3 Communications, Comcast, Cox and many others. AiNET has over 100 lit or "on-net" buildings.
Contact:
Brian Checco
AiNET
brian.checco@ai.net
(301) 931-6574 ext. 224