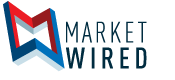 Mobify and Google to Host Webinar on How Retailers Can Embrace HTTPS to Leverage Customer Engagement
As the Industry Evolves to the HTTPS Protocol to Secure Data Between Browsers and Websites, Google and Mobify Are Recommending Retailers Go HTTPS Only
/EINPresswire.com/ -- VANCOUVER, BC -- (Marketwired) -- 06/03/16 -- Retailers interested in learning why their ecommerce web sites should use HTTPS to leverage customer engagement technologies can attend a live webinar hosted by Google and mobile commerce and engagement leader Mobify. Attendees can join Mobify and Google Thurs., June 9, 2016. The 30-minute webinar will feature co-presenters Emily Schechter, product manager, Chrome Security at Google, and Anthony Nicalo, VP Platform, at Mobify. The webinar starts at 9 a.m. PT/12 p.m. ET/5 p.m. BST/6 p.m. CEST.
As the industry evolves to the HTTPS protocol to secure data between browsers and websites, Google and Mobify are recommending retailers go HTTPS to secure browsing and viewing of content and payments and protect customer privacy, especially over public wifi. With changes in Chrome, Firefox and other browsers coming, key technologies such as camera, geolocation, progressive web apps, push notifications and more will require the use of the secure HTTPS protocol.
Webinar attendees will learn:
Why your entire ecommerce website should be fully secure (not just your checkout pages)
How to secure your ecommerce website with HTTPS
How HTTPS affects Google search results and enables app-like mobile experiences on the web
"A convergence of technologies such fast performance, location and push notifications is making the web more app-like, requiring the need to embrace HTTPS to enhance customer experiences across screens and devices," said Mobify's Nicalo. "The long term benefit will be increased conversion rates through better performance, as well as growth in customer lifetime value from lower friction engagement, while keeping everyone safe on the web."
About Mobify
Mobify delivers a comprehensive Mobile Customer Engagement Platform to help merchants cultivate powerful relationships with their customers, increasing revenue online and in-store. Mobify leverages its Progressive Mobile™ technology, to create connected mobile web and native applications linked with legacy commerce platforms to ensure seamless customer journeys across channels and minimize development, operational and maintenance expenses. With Mobify's Engagement Engine, merchants can tailor content to each customer's context, including their real-time physical location and online behavior The Mobify Connection Center brings everything together in a single interface for managing all mobile customer interactions across web, apps and push notifications.
Ranked by Forrester as a leader in mobile commerce and engagement, Mobify serves retailers and brands worldwide, including Matalan, BT, Crocs, Carnival Cruises, Bosch, Superdry, Eddie Bauer and Tommy Bahama.
Contact:
Betsy Kosheff
for Mobify
Email Contact
413-232-7057