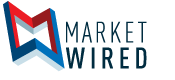 eTreatMD Receives Telus Health Outstanding Product Achievement Award From CATAAlliance for mHealth App for Hand Arthritis
/EINPresswire.com/ -- VANCOUVER, BC--(Marketwired - June 02, 2016) -  At the 31st Annual Canadian Advanced Technology Alliance (CATAAlliance) Leadership & Award Gala, eTreatMD was presented with the Telus Health Outstanding Product Achievement Award for their first product -- myHand, by Steve Leslie, Senior Vice President Sales, Telus.
eTreatMD, a mobility health (mHealth) app developer focused on providing solutions for managing chronic conditions, was nominated by The Arthritis Society for myHand, a new hand arthritis app that enables users to measure, monitor and manage arthritis. While most hand arthritis apps can only record symptoms, eTreatMD myHand can measure physical changes and help patients see exactly how their pain is connected to factors like weather, activity and treatment. myHand empowers hand arthritis sufferers with meaningful information that they can use to better manage their condition, prevent painful flare-ups, and determine the most effective ways to relieve their pain.
The Telus Health Outstanding Product Achievement Award was created to recognize mHealth innovation excellence in Canada's health care sector. The Award is presented to a Canadian organization for an outstanding technology engineering development or solution which has resulted in the production of a world-class mHealth product or family of products. The product or solution will have proven itself in operation and its design and market success will have enhanced Canada's international reputation for health care innovation and excellence.
"We are honoured to receive this prestigious award," said Shanil Gunaskeara, Founder and CEO of eTreatMD. "With so many health and wellness apps on the market, we were surprised by how few actually offer measurement and diagnostic capabilities to manage arthritis," said Gunasekara. "To fill this significant gap, we've developed myHand to empower people with a more proactive approach to understanding and managing their arthritis."
The app not only tracks treatments over time, but also evaluates the effectiveness of treatments as they correlate to changes in symptoms. It assesses environmental conditions like weather and location, data which it pulls automatically. myHand therefore allows users to easily monitor their arthritis flare-ups as it relates to these factors. myHand is designed to be HIPAA compliant so users can be assured that it provides reliable clinical information while ensuring the utmost privacy in how their information is stored.
"By leveraging the technology that already exists in mobile devices, eTreatMD is helping people with arthritis take charge of their disease and live more fully," said Janet Yale, president and CEO of The Arthritis Society. "We need more of this kind of innovative thinking applied to addressing the needs of people living with chronic disease."
About eTreatMD: eTreatMD is a Vancouver-based mHealth app developer which focuses on providing solutions for managing specific chronic conditions, such as arthritis, skin diseases and musculo-skeletal problems. To learn more please visit http://www.etreatmd.com/.
About The Arthritis Society: The Arthritis Society has been setting lives in motion for over 65 years. Dedicated to a vision of living well while creating a future without arthritis, The Society is Canada's principal health charity providing education, programs and support to the over 4.6 million Canadians living with arthritis. Since its founding in 1948, The Society has been the largest non-government funder of arthritis research in Canada, investing over $190 million in projects that have led to breakthroughs in the diagnosis, treatment and care of people with arthritis. The Arthritis Society is accredited under Imagine Canada's Standards Program. For more information about The Arthritis Society and to make a donation, visit: www.arthritis.ca.
Image Available: http://www.marketwire.com/library/MwGo/2016/6/2/11G101224/Images/Photo_on_2016-05-30_at_1.18_PM_(1)-8a90571bce1c9a74a98c9b82cb857a54.jpg
Image Available: http://www.marketwire.com/library/MwGo/2016/6/2/11G101224/Images/CATA_Award-4fd70033c6dfb2f5956c53384940413d.jpg
MEDIA CONTACTS:

eTreatMD
Shanil Gunasekara
CEO
mobile 1-604-868-2969
sgunasekara@etreatmd.com

The Arthritis Society
Douglas Emerson
office 416-979-7728 x3348
demerson@arthritis.ca