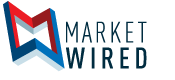 Pwnie Express Announces Ultimate Pentesting and Threat Detection Tablet for Cyber Security Professionals
Combines Pentesting Tools, Industry-First Low Energy Bluetooth Detection Software and Integrates With SaaS Detection Platform
/EINPresswire.com/ -- BOSTON, MA -- (Marketwired) -- 06/02/16 -- Pwnie Express, the leading provider of device threat detection, today announced the Pwn Pad 4, a commercial-grade security tablet designed for remote security assessment of wired and wireless networks. The Pwn Pad 4 combines a portable security detection and pentesting tool with a powerful enterprise security platform. It is the only pentesting tablet that offers low energy and conventional Bluetooth detection and fingerprinting.
The Pwn Pad 4 features the following new capabilities:
Blue Hydra: The Pwn Pad 4 includes Blue Hydra, the first device detection software capable of detecting low power and classic Bluetooth devices.
Kali Linux Rolling Distribution: The tablet comes prepackaged with the latest Kali Rolling edition, which includes an arsenal of tools and scripts for the hands-on, on-the-go cyber security professional.
Streamlined Configuration and Setup: The Pwn Pad 4 introduces a consumer-like setup and configuration wizard that allows customers to rapidly perform configuration, upgrading and use of non-Pwnie Android apps. The tablet is completely integrated with the Pwnie Express Pulse platform for real-time wired and wireless, BYOD and IoT threat detection.
"As the number of connected devices continues to explode, Bluetooth is increasingly becoming an easy to exploit threat vector," said Pwnie Express CEO Paul Paget. "The Pwn Pad 4 provides security teams with an integrated security tablet and distributed platform to perform security assessments and pentesting, with industry first coverage for Bluetooth."
The Pwn Pad 4 is available now for $1,395. For more information, please visit https://www.pwnieexpress.com/product/pwn-pad-4/ or contact sales@pwnieexpress.com or call (855) 793-1337.
About Pwnie Express
Pwnie Express provides the industry's only solution for continuous detection, identification and classification of wireless, wired and Bluetooth devices putting organizations at risk. Connected devices in the enterprise represent one of the fastest growing threats, unaddressed by existing security solutions. The Pwnie Express SaaS platform, Pulse, provides complete device coverage, including employee owned (BYOx), rogue and company-owned devices across the entire enterprise, including remote sites. To learn more about Pwnie Express visit www.pwnieexpress.com. To learn more, visit www.PwnieExpress.com or @PwnieExpress.
Media Contact
Scarlett O'Sullivan
Email Contact
203.240.0462