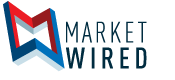 Baytex Reports Election of Directors
/EINPresswire.com/ -- CALGARY, ALBERTA -- (Marketwired) -- 06/01/16 -- Baytex Energy Corp. (TSX: BTE)(NYSE: BTE) reports that the nominees listed in its Information Circular-Proxy Statement for the 2016 Annual and Special Meeting of Shareholders were elected as directors. Detailed results of the vote for the election of directors held at the Annual and Special Meeting held earlier today are set out below.



Name of Nominee                   Votes For             Votes Withheld
                          --------------------------------------------------
                                     #           %             #           %
----------------------------------------------------------------------------
James L. Bowzer             70,554,678      98.48%     1,086,984       1.52%
John A. Brussa              50,317,752      70.24%    21,323,910      29.76%
Raymond T. Chan             66,136,233      92.32%     5,505,429       7.68%
Edward Chwyl                70,031,638      97.75%     1,610,024       2.25%
Naveen Dargan               70,510,839      98.42%     1,130,823       1.58%
R.E.T. (Rusty) Goepel       70,683,742      98.66%       957,920       1.34%
Gregory K. Melchin          70,741,121      98.74%       900,541       1.26%
Mary Ellen Peters           70,684,789      98.66%       956,873       1.34%
Dale O. Shwed               69,085,095      96.43%     2,556,567       3.57%


For complete voting results, please see our Report of Voting Results which will be available tomorrow through SEDAR at www.sedar.com and EDGAR at www.sec.gov/edgar.shtml.
Baytex Energy Corp. is an oil and gas corporation based in Calgary, Alberta. The company is engaged in the acquisition, development and production of crude oil and natural gas in the Western Canadian Sedimentary Basin and in the Eagle Ford in the United States. Approximately 78% of Baytex's production is weighted toward crude oil and natural gas liquids. Baytex's common shares trade on the Toronto Stock Exchange and the New York Stock Exchange under the symbol BTE.
For further information about Baytex, please visit our website at www.baytexenergy.com.
Contacts:
Baytex Energy Corp.
Brian Ector
Senior Vice President, Capital Markets and Public Affairs
Toll Free Number: 1-800-524-5521
investor@baytexenergy.com



EIN Presswire does not exercise editorial control over third-party content provided, uploaded, published, or distributed by users of EIN Presswire. We are a distributor, not a publisher, of 3rd party content. Such content may contain the views, opinions, statements, offers, and other material of the respective users, suppliers, participants, or authors.