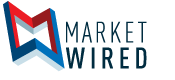 HSA Foundation Announces Participation in Embedded TechCon
/EINPresswire.com/ -- BEAVERTON, OR--(Marketwired - June 01, 2016) - The HSA (Heterogeneous System Architecture) Foundation announced its participation in Embedded TechCon, to be held June 7-8 at the Austin Convention Center in Austin, TX. Embedded TechCon is designed to educate today's design engineers in the most critical embedded product and technologies with sessions taught by leading industry experts. It will cover key embedded topics including IoT, automotive, and security, while drawing from the industry's roots with topics like firmware development, debugging, and open-source hardware and software.
HSA is a standardized platform design supported by more than 40 technology companies and 17 universities that unlocks the performance and power efficiency of the parallel computing engines found in most modern electronic devices. It allows developers to easily and efficiently apply the hardware resources -- including CPUs, GPUs, DSPs, FPGAs, fabrics and fixed function accelerators -- in today's complex systems-on-chip (SoCs).
At Embedded TechCon, the HSA presentation, 'A Foundation for the Next Generation of Heterogeneous Computing,' will be delivered by AMD Fellow Paul Blinzer on Tuesday, June 7, from 11:10am - 12:00pm, in room 14.
Mr. Blinzer will also participate in the 'Expert Panel: Heterogeneous Systems Architectures: Power, performance, and programming for the future,' which will take place on June 7, from 3:00pm - 3:30pm, in room 13AB.
The live Embedded TechCon event extends OpenSystems Media's current online educational program, known as Embedded University. For more information, visit http://embeddedtechcon.com.
About the HSA Foundation
HSA members are building a heterogeneous computing ecosystem, rooted in industry standards, which combines scalar processing on the CPU with parallel processing on the GPU, while enabling high bandwidth access to memory and high application performance with low power consumption. HSA defines interfaces for parallel computation using CPU, GPU and other programmable and fixed function devices, while supporting a diverse set of high-level programming languages, and creating the foundation for next-generation, general-purpose computing.
Follow the HSA Foundation on Twitter, Facebook and LinkedIn.
Image Available: http://www.marketwire.com/library/MwGo/2016/6/1/11G101036/Images/HSAFPaulBlinzerAMDApril2016-d5a51b2343d3aa309c81a402adfe7ae1.jpg
Contact:

Neal Leavitt
Leavitt Communications
(760) 639-2900
neal@leavcom.com

EIN Presswire does not exercise editorial control over third-party content provided, uploaded, published, or distributed by users of EIN Presswire. We are a distributor, not a publisher, of 3rd party content. Such content may contain the views, opinions, statements, offers, and other material of the respective users, suppliers, participants, or authors.