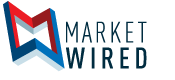 Synodon Issues Shares to Officer
/EINPresswire.com/ -- EDMONTON, ALBERTA -- (Marketwired) -- 06/01/16 -- Synodon Inc. ("Synodon" or the "Company") (TSX VENTURE: SYD) announced that pursuant to an agreement signed with Nimal Rodrigo (President) dated May 1, 2015 (the "Agreement") and as announced in a press release dated May 28, 2015, the Company issued 63,333 shares in lieu of cash remuneration for services rendered during the period from May 1, 2016 to May 31, 2016. The shares were issued at a deemed price of $0.05 being the minimum price per share in accordance with the Agreement and the policies of the TSX Venture Exchange.
NEITHER TSX VENTURE EXCHANGE NOR ITS REGULATION SERVICES PROVIDER (AS THAT TERM IS DEFINED IN THE POLICIES OF THE TSX VENTURE EXCHANGE) ACCEPTS RESPONSIBILITY FOR THE ADEQUACY OR ACCURACY OF THIS RELEASE.
Contacts:
Synodon Inc.
Paul van Eeden
Executive Chairman
780.468.9568



EIN Presswire does not exercise editorial control over third-party content provided, uploaded, published, or distributed by users of EIN Presswire. We are a distributor, not a publisher, of 3rd party content. Such content may contain the views, opinions, statements, offers, and other material of the respective users, suppliers, participants, or authors.