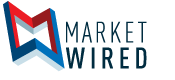 Canada's Union for Migrant Workers Calls for Permanent Immigration Option
/EINPresswire.com/ -- OTTAWA, ONTARIO -- (Marketwired) -- 06/01/16 -- UFCW Canada, the country's leading union for migrant and temporary foreign workers, says the federal government's Temporary Foreign Workers Program (TFWP) should be replaced with an inclusive immigration system that provides migrant workers the option to permanently settle in Canada.
It is one of a number of recommendations made in UFCW Canada's submission to the parliamentary committee reviewing the Temporary Foreign Workers Program. On Wednesday, UFCW Canada (United Food and Commercial Workers union) delivered its submission to the HUMA (Human Resources, Skills and Social Development and the Status of Persons with Disabilities) committee hearing in Ottawa.
The submission, "A New Vision for a Sustainable Immigration System", calls on the federal government to allow migrant workers access to permanent immigration status, preferably upon arrival in Canada, to reduce the exploitative nature of the TFWP; provide migrant and TFWP workers equal access to Canada Pension Plan and Employment Insurance benefits; end employer-specific work permits that can tie a worker to an abusive employer; and provide meaningful legal access for migrant and temporary foreign workers to unionize without fear of reprisal.
UFCW Canada Local Unions represent thousands of members who arrived as Temporary Foreign Workers. They are now permanent residents under Provincial Nominee programs; the result of collective agreements between UFCW Canada and major employers, which proactively support the nomination program for UFCW Canada members who arrive as foreign workers.
Claudia Colocho is one of those members. She arrived from El Salvador in 2005 to work at the Maple Leaf Foods processing plant in Brandon, Manitoba. Appearing before the committee on Wednesday, she told them that "without this program and the support of my union and the employer working together, I know that my experience would have been quite a different one under the Temporary Foreign Worker Program. The key benefit is that I had support mechanisms required, a union looking out for me, and a clear and defined road to permanent residency. That is what I wish for all workers coming to this country - not to be visitors, not to be temporary, but to make this great country theirs."
UFCW Canada's membership has the largest percentage of migrant and temporary foreign workers of any union in Canada.
"Throughout our history, Canada was built on the strength of newcomers," says Paul Meinema, the national president of UFCW Canada. "Today's migrant workers deserve the same opportunities to seek a new life in Canada. Without permanent immigration status, vulnerability to abuse will remain a tightly woven element of the Temporary Foreign Worker Program."
UFCW Canada is Canada's leading and most progressive union, representing more than a quarter of a million workers in Canada's fastest growing industries. UFCW Canada is the country's most innovative organization dedicated to building fairness in workplaces and communities. To find out more about UFCW Canada and its groundbreaking work, please visit www.ufcw.ca.
"A New Vision for a Sustainable Immigration System" is available for download at http://ufcw.ca/templates/ufcwcanada/images/directions16/june/1645/UFCWCanada-A-New-Vision-for-a-Sustainable-Immigration-System-TFWP-Submission-HUMA-June-1_2016.pdf
Contacts:
UFCW Canada
Naveen Mehta, General Counsel
Director of Human Rights, Equity & Diversity
(416) 675-1104 x2246
naveen.mehta@ufcw.ca
www.ufcw.ca



EIN Presswire does not exercise editorial control over third-party content provided, uploaded, published, or distributed by users of EIN Presswire. We are a distributor, not a publisher, of 3rd party content. Such content may contain the views, opinions, statements, offers, and other material of the respective users, suppliers, participants, or authors.