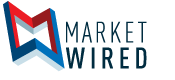 ProCharge Liquid Protein Announces New Blue Raspberry Flavor
/EINPresswire.com/ -- CLEARWATER, FL--(Marketwired - June 01, 2016) - Suncoast Health Brands, the company behind ProCharge Liquid Protein, is happy to announce the release of their brand new flavor: Blue Raspberry. Blue Raspberry will be available for purchase on the new ProCharge Liquid Protein website, planned for completion the first week of June 2016. Two additional new flavors will be announced Thursday, June 2nd and Friday, June 3rd. 
ProCharge Breakdown
- 40 grams of Liquid Protein in a 2oz bottle (20g protein per serving)
- All Branch Chain Amino Acids (BCAAs)
- 0 Carbs/Fat/Sugar
- 80 calories per serving
- Gluten free
- Lactose free
- Non-GMO
- No artificial flavors
What is ProCharge Liquid Protein?
ProCharge Liquid Protein is a proprietary blend of Hydrolyzed Collagen and Whey Protein Isolate delivering over 40 grams of protein per bottle in a palatable liquid base. The proprietary manufacturing process has resulted in a one of a kind product that can be consumed straight, diluted in water and beverages, or added to food. The advantage of ProCharge Liquid Protein is the versatility, ease of use, and the delivery of the highest amount of protein per dose on the market. It also provides all of the branch chain amino acids, the critical building blocks for protein in the body. This product provides one of the highest bioavailability rates of protein on the market compared to other forms of protein.
About Suncoast Health Brands
Suncoast Health Brands' entire product line offers exclusive fusions of naturally sourced raw materials that support a healthy life. Suncoast Health Brands maintains full control over the entire product manufacturing process. Every product is formulated and produced in an FDA registered plant which operates in compliance with current good manufacturing practices (cGMP), the guidelines mandated by the Food and Drug Administration. Every aspect of Suncoast Health Brands' products is tested -- from raw materials to finished products. These standards are tracked in batch production records to ensure consumer safety standards are met and exceeded. All Suncoast Health Brands' products are proudly manufactured in the Tampa Bay Area.
Suncoast Health Brands product lines include ProCharge Liquid Protein, Suncoast Health Supplements, Suncoast Pet Health and Nu Glacé.
Image Available: http://www.marketwire.com/library/MwGo/2016/6/1/11G100914/Images/Liquid_Protein_Enhancer_(30)-65ae1db5de7da3c4a22e2f57ac0fa2ad.jpg
Max Timko
Creative Director 
Suncoast Health Brands
info@suncoasthealthbrands.com

EIN Presswire does not exercise editorial control over third-party content provided, uploaded, published, or distributed by users of EIN Presswire. We are a distributor, not a publisher, of 3rd party content. Such content may contain the views, opinions, statements, offers, and other material of the respective users, suppliers, participants, or authors.