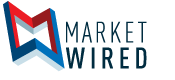 Media Advisory: Head of Canadian Convenience Store Association Available to Speak to Impact of Plain Tobacco Packaging on Canadian Retailers
/EINPresswire.com/ -- TORONTO, ONTARIO -- (Marketwired) -- 06/01/16 -- Following the Federal government's announcement on World No Tobacco Day (May 31) to hold a consultation period on plain packaging for tobacco products, Alex Scholten, President of the Canadian Convenience Store Association (CCSA), is available to speak with media and share his insights on the impact that this policy could have on convenience store owners and retailers.
CCSA represents the collective interests of Canada's 26,000 C-Store retailers and vendors, acting as the industry voice and working to promote professional business practices, standards and ethics throughout the industry.


           Alex Scholten, President of the Canadian Convenience Store
    WHO:   Association

           Impact of plain tobacco packaging on Canadian convenience store
    WHAT:  retailers

    WHEN &
    WHERE: Interviews are available upon request, by phone or in person


Contacts:
Torchia Communications
Marie-Emmanuelle Khoury
514-288-8290 ext. 214
mekhoury@torchiacom.com

Torchia Communications
Lauriane Ayivi
514-288-8290 ext. 233
lauriane@torchiacom.com



EIN Presswire does not exercise editorial control over third-party content provided, uploaded, published, or distributed by users of EIN Presswire. We are a distributor, not a publisher, of 3rd party content. Such content may contain the views, opinions, statements, offers, and other material of the respective users, suppliers, participants, or authors.