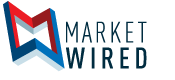 Adaiah Distribution Announces Adding to Existing Business of Angelini Trading Company and Additional Business Model Focusing on Retail Distribution of Italian Wines to U.S. Markets
MADONA, LATVIA--(Marketwired - May 31, 2016) - Adaiah Distribution, Inc. (OTCQB: ADHH) announced today that it will be adding to its current business model Angelini Trading Company, Inc. Angelini Trading will be a wholly-owned subsidiary of ADHH and will be the significant addition to ADHH Distribution's existing business. ADHH and the principals of Angelini Trading have reached an agreement in principal and are currently preparing a definitive written agreement whereby all of Angelini's shares will be acquired by ADHH in stock exchange transaction.
/EINPresswire.com/ -- Angelini Trading Company is a Santa Monica, California-based company that distributes 26 varieties of wine from 5 different family owned wineries, 2 different handmade Italian pasta factories, and an award winning olive oil company. Angelini Trading was formed with the objective to source the highest level products available from the Italian peninsula for export to the rest of the world, with primary focus on the USA market. Angelini Trading was formed by Richard Angelini and his cousin, Robert Adamo in 2012. The Angelini and Adamo families have been merchants and artists since the 1600s and Roberto had always wanted to launch a business based on Italian food products. Richard is a former lawyer who was born in Italy, speaks Italian, and has previously owned and operated a chain of food establishments as well as numerous auto dealerships and a finance company. Mr. Angelini will remain on board as the President and Chief Operating Officer of the subsidiary. 
Adaiah Distribution further announced that its top priority is now the national rollout of Angelini Trading's line of Caponero brand wines for U.S. consumer markets. Wines have already been delivered and purchase orders received from the first 200 retail outlets, with additional orders and deliveries expected to be announced over the coming weeks and months the very near future. 
In response to these announcements, Mr. Daniel Gallardo Wagner, Vice President of U.S. Operations for Angelini Trading Company, commented, "We are very excited to become the leading subsidiary of Adaiah Distribution, Inc, and to have access to the resources and leadership they can bring to bear as we continue our rollout of our premium line of Caponero wines. We believe that their guidance and support, combined with the marketing and distribution system we already have in place, will allow us to grow at a much faster rate than previously anticipated." 
Safe Harbor Statement: This news release contains "forward-looking statements", which are statements that are not purely historical and include any statements regarding beliefs, plans, expectations or intentions regarding the future. Such forward-looking statements include, among other things, the development, costs and results of new business opportunities. Actual results could differ from those projected in any forward-looking statements due to numerous factors. Such factors include, among others, the inherent uncertainties associated with new projects and development stage companies. These forward-looking statements are made as of the date of this news release, and we assume no obligation to update the forward-looking statements, or to update the reasons why actual results could differ from those projected in the forward-looking statements. Although we believe that any beliefs, plans, expectations and intentions contained in this press release are reasonable, there can be no assurance that any such beliefs, plans, expectations or intentions will prove to be accurate. Investors should consult all of the information set forth herein and should also refer to the risk factors disclosure outlined in our annual report on Form 10-K for the most recent fiscal year, our quarterly reports on Form 10-Q and other periodic reports filed from time-to-time with the Securities and Exchange Commission.
Contact: 
Nikolay Titov
President
nikolay@adaiahdistribution.com