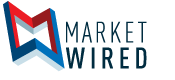 Colorado Ovarian Cancer Alliance: Complementary Therapies Can Be Helpful to Women Undergoing Ovarian Cancer Treatment
Women Tout the Benefits of Naturopathy and Yoga as They Prepare for Jodi's Race for Awareness on June 11 in City Park
/EINPresswire.com/ -- DENVER, CO -- (Marketwired) -- 05/31/16 -- Since being diagnosed in January 2010, Sue Hester has learned a lot about ovarian cancer. She has undergone traditional surgery and chemotherapy, and also embraced a variety of complementary therapies. In addition to qigong, yoga, mindful meditation, and journaling, Hester follows a strict diet free of sugars, starches, glutens and grains, and takes supplements recommended by a naturopathic doctor.
"I have had the benefit of both worlds," Hester said about working with both traditional and naturopathic doctors. "Both sides have helped me to make good, informed decisions."
During her cancer journey, Hester also learned about the Denver-based Colorado Ovarian Cancer Alliance (COCA), which is committed to promoting awareness and early detection of ovarian cancer through advocacy and education while providing support to people affected by ovarian cancer. Today, the six-year survivor serves on the nonprofit organization's board of directors.
"Through the COCA network I have met so many women going through trials and tribulations," Hester said. "I have learned so much from them. Information is powerful and we have to be advocates for ourselves."
Hester's decision to schedule an appointment with her gynecologist when she experienced persistent pain for several weeks was a wise one. Since there is no specific screening test for ovarian cancer and an annual gynecological exam does not check for this cancer, being able to recognize the symptoms, leading to early detection, is critical. The most common symptoms of ovarian cancer are bloating, pelvic or abdominal pain, difficulty eating or feeling full quickly, and urinary urgency or frequency.
In the Colorado Ovarian Cancer Resource Guide, COCA points out that each person faces a different set of challenges and may seek different avenues when it comes to using complementary therapies with medical treatment for ovarian cancer. The naturopathic program Hester follows goes beyond the cancer realm and treats her whole body, helping to reduce stress and deal with arthritis.
"Because I'm doing good things for myself, I feel better physically, which reduces stress," Hester stated, adding that she also benefits from her very supportive family, former co-workers and church members.
Jodi's Race for Awareness, which was originated in order to raise awareness of the symptoms of ovarian cancer and is also a fundraiser for COCA, provides a catalyst for many ovarian cancer patients to be active and join together in a supportive community. Earlier this year, several Jodi's Race volunteers were introduced to a complementary therapy that cancer patients often find beneficial -- yoga. Kate Aubry, owner/manager of CorePower Yoga in Belmar and Littleton, recently became involved with Jodi's Race and treated a group of Jodi's Race volunteers to a Taste of Yoga class to help reduce their stress as they prepare for the Race. "Yoga really focuses on the mind, body and spirit," Aubry said. "It's a way to take the focus away from cancer, a way to focus on self and help well-being. Although yoga is exercise based, just lying on a mat and focusing on breathing can be calming for students who are in recovery mode and a way to find moving meditation." Aubry has her own connection to ovarian cancer -- both her mother and sister are ovarian cancer survivors. She'll participate in this year's Race on June 11th along with her brother, sister-in-law, friends and co-workers to raise awareness for ovarian cancer.
Now in its seventh year, Jodi's Race for Awareness draws over 3,000 local people touched by ovarian cancer. The popular community event will take place at City Park and includes a 5k Run/Walk, 1-Mile Family Walk, Family Fun Zone, Furry Friends Dog Zone, expo area and live entertainment. Registration for Jodi's Race for Awareness is available online at www.jodisrace.org. Those unable to attend the event on June 11 can select a Virtual Run or Ova Sleep option. To learn more about COCA and its programs, visit www.colo-ovariancancer.org or call 303-506-7014.
Image Available: http://www2.marketwire.com/mw/frame_mw?attachid=3015521