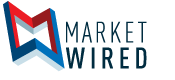 Savaria Completes its Acquisition of the Automotive Division of Shoppers Home Health Care
/EINPresswire.com/ -- LAVAL, QUEBEC -- (Marketwired) -- 05/31/16 -- Savaria Corporation ("Savaria" or the "Company") (TSX: SIS), one of North America's leaders in the accessibility industry, is pleased to announce that, through its wholly-owned subsidiary Silver Cross Automotive Inc., it has completed its previously-announced acquisition of the automotive division of Shoppers Home Health Care (a division of Shoppers Drug Mart).
This strategic acquisition will result in a consolidated and greater presence for Savaria in Canada through its Silver Cross brand. The Company will add seven corporate stores in Victoria, Vancouver, Edmonton, Calgary, London, Waterloo and Toronto that will feature Savaria van conversions as well as elevator and lift products. These "super Silver Cross" locations will satisfy virtually any accessibility need for the customer with a complete line of products to improve mobility inside and out of the home.
"It is a great pleasure for me to welcome the experienced and dedicated staff of the Shopper's Automotive group to the Savaria family," stated Marcel Bourassa, Savaria's President and Chief Executive Officer. "We see many opportunities for leveraging our synergies in the coming months."
About Savaria
Savaria Corporation (savaria.com) is one of the North America's leaders in the accessibility industry focused on meeting the needs of people with mobility challenges. Savaria designs, manufactures, distributes and installs primarily elevators for home and commercial use, as well as stairlifts and vertical and inclined platform lifts. With the acquisition of Silver Cross, the Corporation now operates a lead generation program to capture and distribute leads on potential customers to close to 100 affiliates in North America; also, it is a franchisor of stores through which new and recycled accessibility equipment is sold. In addition, Savaria converts and adapts minivans to be wheelchair accessible. The diversity of its product line, one of the world's most comprehensive, enables the Corporation to stand out by proposing an integrated and customized solution for its customers' mobility needs. Its operations in China have substantially grown and the collaboration with Savaria's other Canadian facilities increases its competitive edge in the market place. The Corporation records more than 60% of its revenue outside Canada, primarily in the United States. It operates a sales network of some 400 active retailers and affiliates in North America and employs some 440 people at its head office and plant in Laval (Quebec) and at its plants and sales offices in Brampton and London (Ontario), Calgary (Alberta) and Huizhou (China).
Forward Looking Statements
This press release contains statements that constitute "forward-looking information" or "forward-looking statements" (collectively "forward-looking information") within the meaning of applicable Canadian securities legislation. Forward-looking information is often, but not always, identified by the use of words such as "anticipate", believe", "expect", "plan", "intend", "forecast", "target", "may", "will", "should", "could ", "estimate", "predict" or similar words suggesting future outcomes or language suggesting an outlook.
Forward-looking information contained in this press release is based on Savaria's current beliefs as well as assumptions made by, and information currently available to, Savaria. Although Savaria believes that such statements are reasonable, no assurance can be given that such expectations will prove to be correct. Savaria assumes no responsibility to update or revise forward-looking information to reflect new events or circumstances unless required by law.
Facebook: https://www.facebook.com/savariabettermobility
Twitter: https://twitter.com/Mobilityforlife
Contacts:
Helene Bernier, CPA, CA
Vice-President, Finance
1-800-931-5655, ext. 248
helene.bernier@savaria.com

Marcel Bourassa
President and Chief Executive Officer
1-800-661-5112
marcel.bourassa@savaria.com