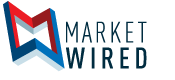 Updated Share Capital and Voting Rights for Lundin Mining
/EINPresswire.com/ -- TORONTO, ONTARIO -- (Marketwired) -- 05/31/16 -- Lundin Mining Corporation (TSX: LUN)(OMX: LUMI) ("Lundin Mining" or the "Company") reports the following, in accordance with the Swedish Financial Instruments Trading Act:
As a result of the vesting of employee share units from May 1, 2016 to date, the number of issued and outstanding shares of the Company has increased to 719,636,857 common shares with voting rights as at May 31, 2016.
About Lundin Mining
Lundin Mining is a diversified Canadian base metals mining company with operations in Chile, the USA, Portugal, and Sweden, primarily producing copper, nickel and zinc. In addition, Lundin Mining holds a 24% equity stake in the world-class Tenke Fungurume copper/cobalt mine in the Democratic Republic of Congo and in the Freeport Cobalt Oy business, which includes a cobalt refinery located in Kokkola, Finland.
On Behalf of the Board,
Paul Conibear, President and CEO
The information in this release is subject to the disclosure requirements of Lundin Mining under the Swedish Securities Market Act and/or the Swedish Financial Instruments Trading Act. This information was publicly communicated on May 31, 2016 at 5:00 p.m. Eastern Time.
Contacts:
Lundin Mining Corporation
Sonia Tercas
Senior Associate, Investor Relations
+1-416-342-5583