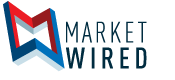 Cray to Present at Two Investor Conferences in June
/EINPresswire.com/ -- SEATTLE, WA -- (Marketwired) -- 05/31/16 -- Global supercomputer leader Cray Inc. (NASDAQ: CRAY) announced today that Peter Ungaro, President and Chief Executive Officer, will be presenting at the Stifel 2016 Technology, Internet & Media Conference at the Fairmont Hotel in San Francisco, Calif. The Cray presentation will be held on Tuesday, June 7, at 11:30 a.m. PDT (2:30 p.m. EDT).
The Company also announced that Paul Hiemstra, Corporate Treasurer and Investor Relations will be presenting at the Baird 2016 Global Consumer, Technology & Services Conference at the JW Marriott Essex House in New York. The Cray presentation will be held on Thursday, June 9, at 11:35 a.m. PDT (2:35 p.m. EDT).
The Cray presentations will be available to the public via live audio webcast. To listen to the webcasts, go to the Investors section of the Cray website at http://investors.cray.com. An archived version of the webcasts will be available on the Cray website for 90 days.
About Cray Inc.
Global supercomputing leader Cray Inc. (NASDAQ: CRAY) provides innovative systems and solutions enabling scientists and engineers in industry, academia and government to meet existing and future simulation and analytics challenges. Leveraging more than 40 years of experience in developing and servicing the world's most advanced supercomputers, Cray offers a comprehensive portfolio of supercomputers and big data storage and analytics solutions delivering unrivaled performance, efficiency and scalability. Cray's Adaptive Supercomputing vision is focused on delivering innovative next-generation products that integrate diverse processing technologies into a unified architecture, allowing customers to meet the market's continued demand for realized performance. Go to www.cray.com for more information.
Cray Media:
Nick Davis
206/701-2123
pr@cray.com

Investors:
Paul Hiemstra
206/701-2044
ir@cray.com