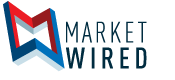 Keystone Dental Completes Financing Transaction
/EINPresswire.com/ -- BURLINGTON, MA--(Marketwired - May 31, 2016) - Keystone Dental, Inc. ("Keystone" or "the Company"), a leading oral healthcare company dedicated to the delivery of unique and innovative dental implant technologies aimed to simplify clinical challenges for implant surgeons and restorative dentists, today announced the completion of a major 5-year financing arrangement with SWK Holdings Corporation of Dallas, TX.
The proceeds of this transaction are being used to fully retire existing debt and to provide for working capital requirements as the Company continues on its growth trajectory. The completion of this financing will enable Keystone to continue focusing on global growth and new product initiatives and allow the Company to operate for an extended period free of loan amortization obligations. Other terms of the financing were undisclosed. 
Winston Black, CEO of SWK Holdings Corporation said, "We are pleased to partner with Keystone Dental, a leading dental implant company. We are very impressed with the quality and depth of Keystone's management team and its innovative product lineup. We believe the Company is well positioned to continue gaining market share within the dental implant industry."
Michael Kehoe, President and Chief Executive Officer (CEO) of Keystone said, "After a significant period of restructuring the business, our partnership with SWK will enable us to continue our growth and expansion into new markets, while developing new products for the advancement of dental implant technology."
About Keystone Dental Keystone Dental is an oral healthcare company dedicated to the delivery of breakthrough technology. Headquartered in Burlington, Massachusetts with manufacturing and distribution centers in Irvine, California, Keystone Dental's product portfolio includes Genesis, The Biomimetic Implant System™, The MAX Implant System, The Prima™ Implant System, DynaMatrix® Extracellular Membrane, DynaBlast® and DynaGraft® bone graft substitutes, and Accell Connexus™, a next-generation bioactive bone grafting product.
About SWK Holdings Corporation SWK Holdings Corporation is a specialized finance company with a focus on the global healthcare sector. Additional information on the life science finance market is available on SWK's website at www.swkhold.com.
Contact: Michael Nealon
Chief Financial Officer
+1.781.328.3588
mnealon@keystonedental.com