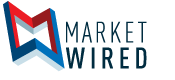 Forent Energy Announces Filing of Q1 2016 Interim Financial Statements
/EINPresswire.com/ -- CALGARY, ALBERTA -- (Marketwired) -- 05/30/16 -- Forent Energy Ltd. ("Forent" or the "Company")(TSX VENTURE: FEN) is pleased to announce that it has filed its interim consolidated financial statements and management's discussion & analysis, for the three months ended March 31, 2016, with applicable securities regulatory authorities in Canada. Copies of these documents can be accessed under the Company's profile on the SEDAR website at www.sedar.com and on the Company's website www.forentenergy.com.
NEITHER THE TSX VENTURE EXCHANGE NOR ITS REGULATION SERVICES PROVIDER (AS THAT TERM IS DEFINED IN THE POLICIES OF THE TSX VENTURE EXCHANGE) ACCEPTS RESPONSIBILITY FOR THE ADEQUACY OR ACCURACY OF THIS RELEASE.
Contacts:
FORENT ENERGY LTD.
Robyn Lore
President & CEO
rlore@forentenergy.com
(403) 262-9444 #201

FORENT ENERGY LTD.
Brad R. Perry
CFO
bperry@forentenergy.com
(403) 262-9444 #208
www.forentenergy.com