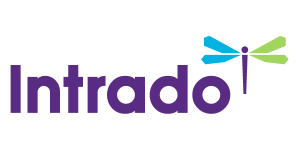 NJ Spine and Wellness Offers Free Concussion Event
/EIN News/ -- OLD BRIDGE, N.J., May 29, 2016 (GLOBE NEWSWIRE) -- NJ Spine and Wellness presents a lecture about the latest findings about concussions, identification of symptoms and proper management for parents, coaches, athletic trainers and directors, reports NJ Spine and Wellness. The free forum titled "2016 Central Jersey Concussion Forum," is offered on June 14th from 6-8pm at the Battleground Country Club in Manalapan. Expect insights from Kevin Saum, the creator of Heads 'N Tails and Dr. Christine Greiss, MD, traumatic brain injury specialist and concussion program director at JFK Hospital, Johnson Rehabilitation Institute. Participants are urged to sign up early as seating is limited and is given on a first come, first serve basis.

According to the CDC, approximately 3.8 million concussions occur annually. These numbers are misleading as they also found that only one in every six concussions are diagnosed. Athletes and their families need all of the facts regarding concussion injuries and symptoms for informed treatment.
Former NFL lineman Tom McHale passed away in 2008 at only 45 years of age. It was at Boston University that he was diagnosed with CTE. CTE or, Chronic Traumatic Encephalopathy, is a progressive degenerative disease that occurs in the brains of athletes and others that have a history of repetitive brain trauma. Although anyone can get a concussion, such as in a vehicular accident, athletes place themselves at risk of developing CTE and showing unusual symptoms that can appear a significant time after the concussive event(s). CTE has developed in the brains of the athletes Dave Duerson, Junior Seau and Mike Webster and 87 of 91 former NFL players have been diagnosed with CTE. This 2016 Central Jersey Concussion Forum helps coaches, trainers and parents become more informed about how a concussion impacts the body, and provides knowledge from an experienced traumatic brain injury specialist.
"This is an important forum that all parents of athletes, coaches and trainers should attend," said Dr. Peter Bufano, D.C. of NJ Spine and Wellness. "In my experience, a concussion may not always be easily diagnosed and symptoms can occur months or even years after the event. This makes it difficult for family members, trainers and doctors to connect the dots and provide the correct treatment to this form of brain trauma. All of those who care about the athletes in the care should come to our Central Jersey Concussion Forum and engage with the speakers on hand."
NJ Spine and Wellness services residents of Monmouth, Middlesex and surrounding counties. They offer holistic chiropractic care and complementary services, including acupuncture, massage therapy, physical therapy and more. The team is dedicated to having patients regain strength and mobility after any traumatic event.
In order to sign up for the 2016 Central Jersey Concussion Forum, visit http://www.oldbridgespine.com/events/concussion-forum-2016.html.  Additional information on their full range of services can be obtained by calling (732) 316-5895, or from their website at http://www.oldbridgespine.com/.
http://concussionfoundation.org/story/my-legacy-story-tom-mchale
http://concussionfoundation.org/learning-center/what-is-cte
NJ Spine and Wellness, 732-316-5895