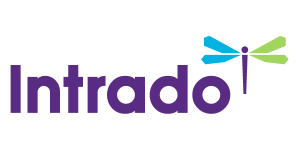 Murrieta Family Pet Hospital Promotes Upcoming Pet Appreciation Week
/EIN News/ -- MURRIETA, Calif., May 29, 2016 (GLOBE NEWSWIRE) -- Murrieta Family Pet Hospital of Murrieta, CA, recently started actively promoting Pet Appreciation Week, which takes place during the first week of June. The annual event is designed to encourage pet owners to do extra little things to show their pets how much they are appreciated. Among those things, annual wellness exams by veterinarians are near the top of the list. "Regular wellness exams are among the best ways to ensure that your pet is in optimal health," said Dr. Lenette Telles. "What better way to show your pet how much they are loved than by ensuring that they are as healthy as possible?"

The Murrieta veterinarian and her team have been reminding pet parents about the event, and they have been actively providing suggestions for different things that pet owners can do to show pets how much they are appreciated. In addition to encouraging pet owners to bring their pets in for annual or bi-annual wellness exams, the animal hospital team has brainstormed a list of other ways to honor Pet Appreciation Week. For dog owners, they recommend making homemade dog biscuits, taking dogs on long walks, taking them for a trip to the dog park or trying canine massage. For cats, they recommend engaging their pet in a long laser-beam session, planting catnip in the yard or brushing the cat with a special brush.
Of all of these recommendations, however, the annual wellness exams are undoubtedly the most critical. "Our hope is to encourage local pet owners whose pets are behind in their exams to schedule appointments for them in honor of Pet Appreciation Week," said Dr. Telles. "We know how busy people's lives get and how easy it can be to forget about pet's health exams," she added. "We encourage folks to get their pets in to ensure that they are in good shape," she said.
Pet owners who bring their pets to Murrieta Family Pet Hospital for annual wellness exams can expect personalized treatment by the veterinarian and her team. First, a thorough history of the pet's health will be taken. The pet's weight and growth will be checked, and the veterinarian will assess the pet's lymph nodes, abdomen, posture and attitude, urine and fecal matter and blood chemistry. The pet's vaccinations will be checked, and they will be given any vaccinations that are currently due. "A yearly wellness exam is the most proactive way to protect your pet's health," said Dr. Telles. "It's a great way to catch diseases and other concerns while they are still minor and, in many cases, easier to treat," she added.
Murrieta Family Pet Hospital is an AAHA accredited veterinary hospital located in Murrieta, CA. Those who would like to schedule appointments may do so by calling (951) 338-9679. Additional information about their full range of services can found be on their website at http://murrietafamilypethospital.com/.
Murrieta Family Pet Hospital, (951) 338-9679