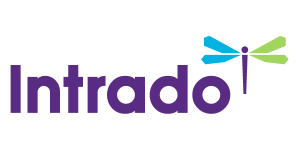 West Hartford Chiropractic Promotes Chiropractic Care for Children's Ear Infections
/EIN News/ -- WEST HARTFORD, Conn., May 29, 2016 (GLOBE NEWSWIRE) -- Dr. Moshe Laub and the team at West Hartford Chiropractic of West Hartford, CT, recently intensified their efforts to promote the benefits of chiropractic care for the treatment of chronic children's ear infections. Recent studies have shown a positive correlation between chiropractic adjustments and long-term relief from ongoing, chronic ear infections in children. "As any parent who has kids with chronic ear infections can attest, antibiotics often do little more than provide temporary help," said Dr. Laub. "One infection subsides, and another kicks in shortly thereafter. Parents often insist that there must be a better way, and there is - safe, effective, non-invasive chiropractic care," he said.

The main study that has caused so much excitement in the medical community was published in the Journal of Clinical Chiropractic Pediatrics. Researchers tracked 332 children with chronic ear infection issues as they underwent a series of chiropractic adjustments over a period of several weeks. The kids ranged in age from 27 days to five years. Ultimately, around 80% didn't experience another ear infection over the six months that followed the study and treatments. "This study shows a very strong correlation between routine chiropractic adjustments and the resolution of chronic childhood ear infections," said Dr. Laub, "so we are trying to bring this information to local parents' attention."
Chronic childhood ear infections are caused by a variety of factors. Many times, they develop due to misalignments of the spine that occur during childbirth or from early childhood falls and other minor injuries. These misalignments, even when they are minor, inflame and irritate nearby nerves and can ultimately affect the Eustachian tubes that lead to the ears. When this happens, fluid tends to collect in the middle ear, and it will keep happening as long as the spine is in misalignment. "Spinal adjustments restore normal functioning to the nervous system and often alleviate this vicious cycle," said the West Hartford chiropractor.
The traditional way to treat chronic ear infections in children is to prescribe antibiotics such as amoxicillin. However, this approach often causes an even higher recurrence of such infections, as excessive use of antibiotics may suppress the immune system and allow antibiotic-resistant bacteria to flourish. Even the CDC has said that antibiotics are not effective for treating many ear infections. "This research is merely showing what many doctors and parents have suspected all along," said Dr. Laub. "Chiropractic care addresses the underlying causes, which is why it has more favorable outcomes."
West Hartford Chiropractic is located on North Main Street in West Hartford, Connecticut and serves the surrounding communities of Hartford, Bloomfield, Farmington, Avon and Newington. In addition to offering chiropractic services, the clinic offers nutritional counseling, acupuncture, physical therapy, massage therapy and more. Appointments can be made by calling (860) 232-5556. Visit their website at http://westhartfordchiropractic.com/ for more information about their full range of services.
West Hartford Chiropractic LLC, (860) 232-5556