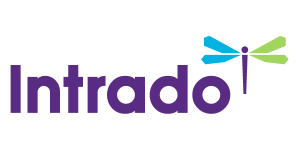 The Washington Vision Therapy Center Recommends Continuing Vision Therapy After the School Year
/EIN News/ -- YAKIMA, Wash., May 29, 2016 (GLOBE NEWSWIRE) -- Dr. Benjamin Winters and the team at the Washington Vision Therapy Center of Yakima, WA, recently launched a campaign to promote the benefits of continuing vision therapy even after school is out for the summer. Many times, children who struggle academically do so because of undetected and untreated vision problems. Vision therapy is often needed to fully address and treat the underlying issue. Once the school year is over, parents often assume that their children's vision therapy can also end for the year. "This type of treatment works better when it is uninterrupted," Dr. Winters said. "Therefore, we encourage parents to continue their children's vision therapy treatments over the summer. That way, children don't have to start from scratch again in the fall," he added.

The experienced developmental optometrist and his team provide vision therapy to residents of Yakima and its surrounding communities. They specialize in the therapeutic treatment of functional vision problems -many of which have a direct, negative impact on students' ability to perform well in school. The types of functional vision problems that vision therapy addresses include strabismus, or eye turns; convergence insufficiency; amblyopia, or lazy eye; problems focusing; eye strain; headaches with reading; double vision and more. "Effectively treating most of these requires consistent, ongoing vision therapy," said Dr. Winters. "Taking a few months off, therefore, is counterproductive."
Parents often bring their children to the Washington Vision Therapy Center after seeing their children's academic progress slow down for no apparent reason. Making the connection between poor academic performance and vision-related issues can be tricky, which is why the clinic actively promotes the issue around the community. "Parents who suspect that their children may suffer from vision problems are encouraged to bring them in for a complete vision evaluation and diagnostic workup," said Dr. Winters. From there, the developmental optometrist and his team note areas of concern and develop an individualized therapy plan to address them.
As for the vision therapy exam, the precise techniques and program that is used depends on the issue that is being corrected. Treatments using prisms, lenses and instrumentation as well as visual exercises are most commonly used to address issues involving tracking, eye teaming, focusing, visual perception, hand-to-eye coordination skills and many others. Most patients come in for one session per week over the course of three to 12 months. "Interrupting the treatment plan while school is out for the summer impedes progress significantly," said Dr. Winters, "which is why we encourage parents to keep bringing their children in after they're done with school for the year."
The Washington Vision Therapy Center is located in Yakima, WA. Parents who have concerns about their children's vision are encouraged to schedule consultations by calling (509) 654-9256. Additional information on their services can be found on their website at http://wavtc.com/.
The Washington Vision Therapy Center, (509) 654-9256