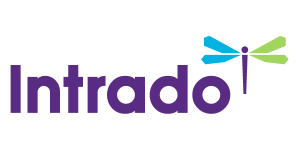 Lone Star Animal Hospital Alerts Area Horse Owners of Equine Herpes Outbreak
/EIN News/ -- VICTORIA, Texas, May 29, 2016 (GLOBE NEWSWIRE) -- Dr. Shana Bohac and the staff at Lone Star Animal Hospital, a full-service animal hospital in Victoria, TX, recently launched a campaign to raise awareness about a recent outbreak of equine herpes in the Texas horse population. A surge in the number of reported cases of equine herpes throughout 2015 has prompted the veterinary practice to warn horse owners about the disease in the hopes that they will vaccinate their horses to prevent this potentially fatal disease. "Equine herpes virus, or EHV, tends to be spread rapidly among horse populations, which is of concern," said Dr. Bohac. "We can test for the disease and ensure that any horse who tests positive gets the appropriate care," she said.

Thus far, nine strains of equine herpes virus have been identified. Of that number, three are considered to be particularly serious. When left untreated, EHV can cause neonatal death, neurological disorders, respiratory disease, venereal disease and a variety of other complications. Oftentimes, the disease essentially lies dormant, and no outward symptoms appear. When symptoms do appear, however, horse owners typically know right away that something isn't right. "Every horse is different, and there are different strains," said Dr. Bohac. "However, any time a horse is clearly feeling under the weather, a call to the veterinarian is in order," she said.
Signs of equine herpes vary, but some common ones include: loss of tail tone; urine dribbling; nasal discharge; weakness in the hind limbs; an inability to rise from a seated position; lethargy; a loss of coordination and head tilt. Owners also sometimes notice their horses leaning against things to maintain their balance, which is another common sign of the illness. The veterinarian and the rest of the team at Lone Star Animal Hospital hope that by raising awareness about the common signs of the disease that local horse owners will more quickly take action if and when they appear.
Equine herpes virus is spread through direct horse-to-horse contact via nasal secretions and the respiratory tract. Horses may also contract it by coming into contact with secretions on inanimate objects. Therefore, if one horse shows signs of equine herpes virus, others in the same vicinity are highly likely to contract it as well. "These things tend to snowball," said Dr. Bohac. "Therefore stringent biosecurity precautions have to be taken if a horse is found positive," she said.  She encourages local horse owners to be especially vigilant in vaccinating their horses to prevent this contagious disease.  Horses traveling frequently should have boosters twice a year.
Lone Star Animal Hospital is located on U.S. Highway 77 North in Victoria, TX. Appointments may be scheduled by calling (361) 570-7297. Additional information about their full range of services can be found at http://lonestaranimalhospital.com/.
Lone Star Animal Hospital, (361) 570-7297