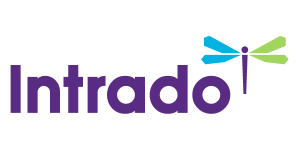 St. Joseph Chiropractic Helps Patients With Spinal Decompression Treatment
/EIN News/ -- ST. JOSEPH, Mo., May 29, 2016 (GLOBE NEWSWIRE) -- St. Joseph Chiropractic is seeking to educate the public about the health benefits related to spinal decompression, especially for those suffering from back injuries, herniated discs, neck problems, and a variety of other musculoskeletal problems. In many cases, spinal decompression can provide long lasting relief and healing to patients.

How Spinal Decompression Works
Spinal decompression involves a trained therapist who gently stretches the spine with a computer-controlled device. The force applied changes the position of the spine and takes pressure off spinal discs. Spinal discs have a gel-like cushion between each one, and when pressure builds up between them, it can lead to nerve damage, herniated discs and severe pain. Spinal decompression helps create negative space between the discs, allowing oxygen, water, and nutrients to flow to the discs for optimal healing and recovery for patients.
When to Seek Spinal Decompression Therapy
Certain symptoms are warning signs that an individual needs spinal decompression therapy. Typically, pain in the neck and back are the most common symptoms treated with spinal decompression. However, migraines, numbness, tingling and even fatigue may be signs that a patient can benefit from this therapy.
There are also specific conditions that spinal decompression is perfect for, such as sciatica, which involves weakness, pain and a tingling sensation that extends down a person's leg. At the same time, herniated or bulging discs, injured spinal nerve roots, worn spinal joints and degenerative disc disease are all treated with spinal decompression as well. 
How St. Joseph Chiropractic Can Help
At St. Joseph Chiropractic, led by Dr. Craig Mattox, all new patients are eligible for a FREE spinal exam. This is the first step to understanding what kind of treatment will work best on a patient, and whether spinal decompression therapy is appropriate.
The typical standard treatment with spinal decompression lasts 10 to 15 minutes and may take multiple treatments for best results. Spinal decompression is a non-drug and non-surgical procedure, which means patients can go on with their lives after treatment without needing down time. Spinal decompression therapy may be paired with other treatments when a patient's condition calls for it, such as cold laser therapy or ultrasound.
"Patients often come in with serious back conditions that they've been suffering from for years," said Dr. Mattox. "I've seen spinal decompression work wonders, helping relieve pain, restore mobility and make a drastic improvement in the quality of my patients' lives."
St. Joseph Chiropractic, located at 2335 N. Belt Hwy., offers a variety of innovative chiropractic services such as cold laser therapy, adjustments, and ultrasound therapy to restore patients to health. Additional information about their services can be found on their website at http://stjosephchiropractic.com/.
St. Joseph Chiropractic, (816) 279-0700