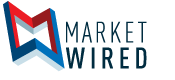 Edgefront Real Estate Investment Trust Announces Stable Q1 Results and June Distribution
/EINPresswire.com/ -- CALGARY, ALBERTA -- (Marketwired) -- 05/27/16 -- Edgefront Real Estate Investment Trust (the "REIT") (TSX VENTURE: ED.UN) announced today its results for the three months ended March 31, 2016 and June distribution.
Highlights


--  Rental revenues from stable, strong-covenant tenants under long-term
    leases with a weighted average 9.7 year remaining lease term.
--  Industry leading 100% occupancy rate.
--  Normalized AFFO per unit of $0.053 for the quarter, increase of 2.7%
    over Q1 2015; increase of 0.5% over Q4 2015.
--  Normalized AFFO payout ratio of 75.7% for the quarter, down from 78.4%
    in the previous quarter, down from 77.84% in Q1 2015.
--  Other income of $256,528 in the quarter relating to the release of funds
    held in escrow on the acquisition completed January 14, 2014; this
    amount is excluded from normalized figures.
--  Conservative debt to total assets ratio of 49.6%.
--  Earnings call scheduled for May 30, 2016 at 1PM Eastern Standard Time.


"Since our inception in January 2014, Edgefront's model has provided investors stable and predictable results derived from our triple-net long-term leases," stated Kelly Hanczyk, the REIT's Chief Executive Officer. "Our assets continue to perform as expected and our Western Canadian tenants' businesses continue to perform without a significant impact from this period of depressed oil pricing. Contractual rental rate increases added $34,000 of rental income for the quarter and our payout ratio has continued to decrease. We are extremely pleased with our first quarter results and look forward to growing our free cash flow in the quarters ahead."
Summary of Results
Included in the table that follows and elsewhere in this news release are non-IFRS measures that should not be construed as an alternative to net income / loss, cash from operating activities or other measures of financial performance calculated in accordance with IFRS, and may not be comparable to similar measures as reported by other issuers. Readers are encouraged to refer to the REIT's MD&A for further discussion of the non-IFRS measures presented.



                                                   Three months ended March
                                                              31,
                                                          2016         2015
Financial Highlights                                         $            $
Normalized FFO (1) (4)                               1,875,792    1,258,600
Normalized AFFO (1) (4)                              2,112,375    1,487,544
Distributions declared (2)                           1,599,578    1,157,839
Weighted average units outstanding - basic and
 diluted (3)                                        39,954,855   28,910,053
Distributions per unit (2) (3)                           0.040        0.040
Normalized FFO per unit, basic and diluted (1) (3)
 (4)                                                     0.047        0.044
Normalized AFFO per unit, basic and diluted (1)
 (3) (4)                                                 0.053        0.051
Normalized AFFO payout ratio, basic (1) (2) (3)
 (4)                                                      75.7%        77.8%
Debt to total assets ratio                                49.6%        48.2%

(1) See Non-IFRS Measures
(2) Includes distributions payable to holders of Class B LP Units which are
    accounted for as interest expense in the consolidated financial
    statements.
(3) Weighted average number of units includes the Class B LP Units.
(4) Normalized FFO and Normalized AFFO exclude other income relating to the
    release in the quarter of funds previously held in an environmental
    escrow in connection with the acquisition ten industrial properties on
    January 14, 2014.

                                                         Three months ended
                                                             March 31,
                                                             2016       2015
Financial Results                                               $          $
Property revenue                                        3,724,541  2,714,375
Net operating income                                    3,150,355  2,203,093
Net income                                              2,326,752  1,219,336
Net income excluding fair value adjustments and other
 income                                                 1,647,213  1,561,366


Revenues and Results from Operations in Line with Expectations
Property revenue increased to $3,724,541 in the quarter as compared to $2,714,375 in the same quarter of 2015, and $3,585,247 in the fourth quarter of 2015. Net operating income grew to $3,150,355 in the quarter as compared to $2,203,093 in same quarter of 2015, and $2,935,455 in the fourth quarter of 2015. The growth in net operating income is primarily attributable to the impact of acquisitions completed in the second half of 2015. Total contractual rental increases of $43,000 in the quarter, of which $9,000 was straight-line adjusted; property revenue and net operating income increased by approximately $34,000 from contractual rental increases based on the consumer price index.
In connection with an acquisition completed on January 14, 2014, $300,000 was placed into escrow by the vendors to fund anticipated environmental monitoring costs. Over a two-year escrow period, the REIT incurred monitoring costs, net of tenant reimbursements, amounting to $43,472, and on release of the $300,000 escrow on January 29, 2016, $256,528 of other income was recognized. Normalized FFO and Normalized AFFO for the first quarter of 2016 exclude the impact of this other income.
The REIT generated normalized FFO and normalized AFFO of $1,875,792 and $2,112,375 respectively, in the quarter, with normalized FFO per unit and normalized AFFO per unit of $0.047 and $0.053, respectively. Normalized FFO per unit and normalized AFFO per unit increased 7.8% and 2.7%, respectively, as compared to FFO and AFFO, respectively, in the same quarter of 2015.
Distributions of $0.04 per unit were declared for the quarter. The normalized AFFO payout ratio for the quarter was 75.7%.
Balance Sheet and Liquidity
The REIT's debt to total assets ratio was 49.6% at March 31, 2016. The REIT intends to maintain a debt to total assets ratio of less than 55%.
Earnings Call
Kelly Hanczyk, President and Chief Executive Officer of the REIT, and Robert Chiasson, Chief Financial Officer, will host a conference call at 1:00 PM Eastern Standard Time on Monday May 30, 2016 to review the financial results and operations.
To participate in the conference call, please dial 416-340-2216 or 1-866-223-7781 (toll free in Canada and the US) at least 10 minutes prior to the commencement of the call and ask to join the Edgefront REIT conference call.
A recording of the conference call will be available until June 13, 2016. To access the recording, please dial 905-694-9451 or 1-800-408-3053 (toll free in Canada and the US) and enter passcode 4686659.
June 2016 Distribution
The REIT will make a cash distribution in the amount of $0.01333 per unit, representing $0.16 on an annualized basis, payable July 15, 2016 to unitholders of record as of June 30, 2016.
The REIT's current distribution per unit continues to be $0.01333 per month. The REIT's distribution reinvestment program ("DRIP") entitles eligible unitholders to elect to receive all, or a portion of the cash distributions of the REIT reinvested in units of the REIT. Eligible unitholders who so elect will receive a bonus distribution of units equal to 4% of each distribution that was reinvested by them under the DRIP.
About the REIT
Edgefront REIT is a growth oriented real estate investment trust focused on increasing unitholder value through the acquisition, ownership and management of industrial properties located in primary and secondary markets in North America. The REIT currently owns a portfolio of 19 properties comprising approximately 1,030,000 square feet of rentable area. The REIT has approximately 35,280,427 units issued and outstanding. Additionally, there are 4,962,475 Class B LP units of subsidiary limited partnerships of the REIT issued and outstanding.
FORWARD LOOKING STATEMENTS
Certain statements contained in this new release constitute forward-looking statements which reflect the REIT's current expectations and projections about future results. Often, but not always, forward-looking statements can be identified by the use of words such as "plans", "expects" or "does not expect", "is expected", "estimates", "intends", "anticipates" or "does not anticipate", or "believes", or variations of such words and phrases or state that certain actions, events or results "may", "could", "would", "might" or "will" be taken, occur or be achieved. Forward-looking statements involve known and unknown risks, uncertainties and other factors which may cause the actual results, performance or achievements of the REIT to be materially different from any future results, performance or achievements expressed or implied by the forward-looking statements. Actual results and developments are likely to differ, and may differ materially, from those expressed or implied by the forward-looking statements contained in this news release. Such forward-looking statements are based on a number of assumptions that may prove to be incorrect.
While the REIT anticipates that subsequent events and developments may cause its views to change, the REIT specifically disclaims any obligation to update these forward-looking statements except as required by applicable law. These forward-looking statements should not be relied upon as representing the REIT's views as of any date subsequent to the date of this news release. There can be no assurance that forward-looking statements will prove to be accurate, as actual results and future events could differ materially from those anticipated in such statements. Accordingly, readers should not place undue reliance on forward-looking statements. The factors identified above are not intended to represent a complete list of the factors that could affect the REIT.
Neither TSX Venture Exchange nor its Regulation Services Provider (as that term is defined in policies of the TSX Venture Exchange) accepts responsibility for the adequacy or accuracy of this release.
Contacts:
Edgefront Real Estate Investment Trust
Kelly C. Hanczyk
President and CEO
(403) 817-9497

Edgefront Real Estate Investment Trust
Rob Chiasson
CFO
(403) 817-9496