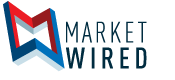 Ada Investments to Focus on ETF Portfolios With Sale to 55 Capital
/EINPresswire.com/ -- NEW YORK, NY--(Marketwired - May 27, 2016) - Ada Investments, a research-driven investment manager offering alternative equities-based investment programs to institutional investors, announced today that it has agreed to sell the firm to 55 Capital, a newly formed asset manager. The transaction is expected to be completed by mid-June 2016. Ada Alternatives, the firm's hedge fund, has liquidated its portfolio in April and is in the process of returning capital to its investors.
"We believe a different business model will allow us to use the firm's investment acumen and infrastructure to address an important investment problem, enhance alignment with clients and allow us to serve a broader spectrum of investors," said Dr. Vinay Nair, founder of Ada Investments.
Ada's decision to redeploy into a different business model was driven by two key industry trends. Since 2008, overall price movements in stock markets have been driven increasingly by factors that are not company specific, placing greater importance on overall asset allocation strategies. At the same time, the hedge fund business model is difficult to justify in a world of lower returns, added Dr. Nair.
"We also believe that 55 Capital is the ideal firm to acquire the Ada platform, and we are looking forward to building that business," said Dr. Nair.
55 Capital was co-founded by Ada board member and ETF pioneer Lee Kranefuss and Ada founder Dr. Vinay Nair. 55 Capital is an ETF focused investment firm that aims to "democratize" hedge fund-like investment strategies by making them available cheaply and transparently.
Mr. Kranefus added, "With a team of leading experts that includes practitioners and academics as well as robust financial research capabilities, Ada possesses the ideal investment acumen, IP and infrastructure to build portfolios for a changing investment environment and therefore is an ideal strategic fit for 55 Capital."
For more information on 55 Capital, visit www.55CapitalPartners.com.
About Ada Investments
Ada Investments is an SEC-registered investment manager offering alternative equities-based investment programs to institutional investors. Ada's 17-member global team includes 12 research professionals, including several former professors at leading business schools. The firm is based in New York and has a presence in Mumbai.
Additional information about Ada may be found at www.AdaInvestments.com.
Press Contact:
Max Leitenberger
Buttonwood Communications Group
maxl@buttonwoodpr.com
914-434-5725