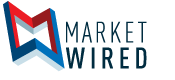 US Tax Professional Publishes Deadline Reminders
US Tax Professional Adds Dates to Remember to Website to Help Taxpayers Avoid Late Fees
/EINPresswire.com/ -- VANCOUVER, BC--(Marketwired - May 27, 2016) - As the adage goes, only two things in life are certain -- death and taxes. As a US Tax Professional, Mark Schiffer has built up a successful business helping people with the latter. His specialty is providing tax services to US and Canadian citizens who require assistance with cross border returns. To assist people working with the IRS, Mark publishes a list of tax due dates every year. You can see his updated list for 2016 at: http://www.us-taxprofessionals.com/taxduedates.php
The taxman never sleeps. The IRS has staggered dates to make tax collection more manageable. The problem is that if you as a taxpayer are embarking on a new venture and unwittingly miss a date, you can be subject to stiff fines and other penalties. So how does the system work? The system is varied. For example, in 2016 taxes for employees who work for tips were due April 11th. If you received $20 or more in tips during March, you must report them you to your employer using Form 4070.
The article lists relevant deadlines for five different categories: individuals, employees, employers, partnerships, and corporations. If you need help, it's recommended that you work with a cross border tax specialist who can help you understand your specific tax obligations and work to help you minimize your costs and maximize returns.
About the Company
US Tax Professionals provide tax services for dual American and Canadian citizens in Vancouver. Founded in 2013, they specialize in taxation for US citizens and expats, taxation and accounting for business, cross border taxation for US and Canadian citizens, as well as accounting and taxation of alternative investments, including private equity funds and hedge funds.
For more information, visit http://www.us-taxprofessionals.com/ or call (604) 949-1559.
US Tax Professionals
Mark Schiffer
(604) 949-1559
Company Website: http://www.us-taxprofessionals.com