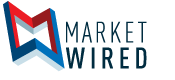 New Video Showcases the Smart Building Revolution
WATERTOWN, CT--(Marketwired - May 27, 2016) - Siemon, a leading global network infrastructure specialist, today announced a new video that showcases the revolution going on in the walls and ceilings of modern buildings. This short video brings to life the concept of the Internet of Things (IoT) and the myriad of devices now converging on a single IP network and being powered by advanced power over Ethernet (PoE) technologies.
Using high-end graphics, the new video takes viewers on a journey through a modern building to break down how a unified low-voltage network cabling infrastructure enables the connection and communication of more devices and systems than ever before via common IP-based Ethernet protocols -- from security and LED lighting, to Wi-Fi and building system control. The video uses animation to clearly illustrate the concept of how previously disparate systems can now communicate to increase efficiency, lower energy costs and create unique user experiences.
/EINPresswire.com/ -- "Through our ConvergeIT Cabling Solutions for Intelligent Buildings that include a variety of innovative cable, connectivity and zone cabling components designed to deliver reliable PoE and maximum flexibility in today's smart buildings, Siemon has long been an expert in and advocate for integrated systems over a single unified cabling solution," says Bob Allan, Global Business Development Manager for Intelligent Buildings and Strategic Alliances at Siemon. "We are excited to introduce a new video to help educate the industry on how low-voltage cabling combines power and control to building devices and LED lighting, leveraging the benefits of the IoT to cut cost, save energy and improve overall building control, management and security."
To further educate the industry, Siemon will be participating in an upcoming webcast titled "Advantages of Smarter, Connected Buildings," broadcast by Cabling Installation & Maintenance on June 2, 2016 at 1 p.m. EDT. Through informative presentations from three industry experts including PoE switch and digital lighting market leaders, this hour-long webcast will cover the ins and outs of connected buildings and how PoE-enabled LED lighting and a unified network infrastructure will drive new experiences and better business outcomes for maximum profitability.
To watch the video and register for the webcast, visit:
www.siemon.com/convergeIT
About Siemon
Established in 1903, Siemon is an industry leader specializing in the design and manufacture of high quality, high performance low voltage infrastructure solutions and services for Data Centers, LANs and Intelligent Buildings. Headquartered in Connecticut, USA, with global sales, technical and logistics expertise spanning 100 countries, Siemon offers the most comprehensive suites of copper and optical fiber cabling systems, cabinets, racks, cable management, data center power and cooling systems and Intelligent Infrastructure Management solutions. With more than 400 patents specific to structured cabling, Siemon Labs invests heavily in R&D and the development of Industry Standards, underlining the company's long-standing commitment to its customers and the industry. Through an ongoing commitment to waste and energy reduction, Siemon's environmental sustainability benchmarks are unparalleled in the industry, including 179% global carbon negativity and zero-landfill status.
Siemon Interconnect Solutions (SIS) is a Siemon business unit comprised of a team of dedicated technical sales professionals supported by Siemon Labs, mechanical, electrical and signal integrity engineers committed to solving industry and customer driven interconnect challenges. We provide custom network infrastructure solutions to: OEM's, Leading Manufacturers, Value-Added Resellers and System Integrators.
Contact Information
Betsy Conroy
betsy_conroy@siemon.com
860-945-4217