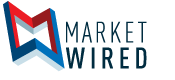 Vancouver Auction Software Company Releases Working Version of Software to Public
Vancouver Software Solutions Company Offers Charity and Silent Auction Clients a Free Trial of BidStation and PayStation Software With Sample Data
/EINPresswire.com/ -- VANCOUVER, BC--(Marketwired - May 27, 2016) - As the developers of proprietary charity silent action software, local tech company AuctionZoom has created a fully functional trial version to allow clients a chance to use the software for free with some sample data. For more information, visit https://www.goauctionzoom.com/download.
Designed to benefit auction events that are typically organized by nonprofits, charities, churches, schools, and clubs, AuctionZoom's software streamlines the auction check-in and check-out processes to improve the guest experience and lighten the administrative workload. To download the fully functional trial version that allows you to try both BidStation and PayStation, simply fill in the contact form on their website.
"AuctionZoom understands the complex and varying challenges that come with fundraising events," says a company representative. "With the free trial, anyone can download, install, and fully try out our auction software solution to determine if it's right for their needs."
BidStation's auction database and offline payment software gathers all of your auction data in one place so organizers have a single tool that can take them from auction set-up and preparation to reconciliation, payment processing, and wrap up. Using intuitive design, online training videos, around the clock support, and full documentation, users will have a short learning curve.
With PayStation,auction guests get access to fast, reliable credit card payments and are able provide payment at the start of the auction to avoid lining up to pay at the end. Cashiers simply swipe guests' cards during check-in to tokenize and store encrypted payment details. Guests use bidder numbers for bids and purchases over the course of the event. Even better, it all works without the need for network or internet connections, making it 100% reliable and simpler to setup and run at the event site.
"AuctionZoom makes it easy for people to bid, shop, and pay at an auction. There are tools for set-up, management, reconciliation, and payment processing -- a process that could take days, even weeks, to accomplish without this software. It's a tool that allows charities to focus on what's really important, raising money for their cause."
About the Company
AuctionZoom was formed in 2007 to provide a structure to develop service solutions that improve how charities and non-profit organizations raise money. As a Vancouver-based tech company, AuctionZoom works with developers and consultants from around the globe to create and deliver their unique set of software products and services. They've gained a solid reputation for creating elegant and simple solutions that are easy to use and within reach of any organization's budget.
AuctionZoom Ltd.
John Foster
1-866-410-6865
info@goauctionzoom.com
Company website: https://www.goauctionzoom.com