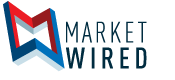 Vancouver Fencing Company Offers Tips for Chain-Link Fences
Vancouver Fencing Company Addresses How to Choose the Right Chain-Link Style in Their Latest Blog Post
/EINPresswire.com/ -- VANCOUVER, BC--(Marketwired - May 27, 2016) - As a fencing construction and repair company, the professionals at QS Fencing will tell you that not all chain-link fences are created equal. There are many different sizes and styles available. While the standard is 2" with a 9 gauge, this can change depending on the project and purpose. For more, go to: http://www.qsfencing.ca/blog/tips-when-choosing-chain-link-fencing/
According to the blog, when purchasing a chain-link fence, it's important to evaluate the fence's purpose. For example, a lightweight frame may fail to stand up to factors like heavy winds or climbing, which would make it unsuitable for a schoolyard. If you're looking for fencing around a ball field, you will want a sturdy and tall fence that will sufficiently protect surrounding people and property from stray flyaways.
If you're considering a chain-link fence for a project, the fencing repair and replacement professionals at QS Fencing Ltd. can help you choose the best size and style of chain-link for your needs. To learn more about your options, contact QS Fencing at 604-345-5145.
About QS Fencing
Established in 2010, QS Fencing is a family-owned business that aims to provide quality products and superior service. It is a Vancouver-based fencing company that is licensed and insured. All employees are WCB insured as well. QS Fencing serves the geographical areas of Vancouver, West Vancouver, North Vancouver, Burnaby, New Westminster, Coquitlam, Port Coquitlam, Port Moody, Maple Ridge, Richmond, Surrey, and Delta, BC.
To learn more, visit http://www.qsfencing.ca or call (604) 345-5145.
QS Fencing Ltd.
Sebastien
604-345-5145
Company Website: http://www.qsfencing.ca