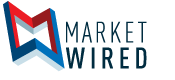 Seattle Scanning Service Talks About Digitizing Microfilm
Micro Com Systems Talks About Legacy Microfilm and What to Do About It in Latest Blog Post
/EINPresswire.com/ -- SEATTLE, WA--(Marketwired - May 27, 2016) - Seattle-based document scanning service, Micro Com Systems, specializes in document scanning, data capture, and image scanning. As a company that specializes in digitizing legacy microfilm, Micro Com Systems has a scenario they'd like you to consider. Imagine you're cleaning up around the office one day and find a dozen or so rolls of microfilm. Upon investigation, you realize your discovery is important to your organisation, so what now? For the answer, go to: http://www.microcomseattle.com/legacy-microfilm-scanning-digitization-service-seattle/
In a nutshell, this is where your friendly neighbourhood scanning company comes to the rescue. Micro Com Systems have the technology to bulk capture the images from 16mm and 35mm roll film, microfiche, and 35mm aperture cards, then deliver them in a TIFF or PDF format.
Why is this relevant? There are two great reasons. The first is that microfilm has a shelf life. It deteriorates over time, and it's important to capture the data from microfilm before it's rendered unusable. Second, digitizing microfilm makes it much more accessible. Once the data is transferred it's easy to send and share in digital format.
Micro Com Systems can capture the images either in bi-tonal or grayscale, depending on the quality of the images. You can then import them into your information management system or just store them on your PC, ready to access! If you decide you'd rather print additional roles of microfiche, Micro Com Systems can help you with that as well.
Allow MCS Seattle to assist you in making your old legacy microfilm relevant once again. For digitizing records and for all your microfilm services, please contact Micro Com Systems Seattle at 206-248-3191.
About the Company
Since 1975, Micro Com Systems has been providing local businesses with Document Management & Scanning Solutions. Their list of products and services includes: Document Imaging & Management, Archival & Book Scanning, Medical Imaging, OCR, Large Format Scanning, Microfilm Scanning, Aperture Card Scanning, Enterprise Report Management (ERM), High Speed Printing, Capture Software, and Capture Equipment.
For more information, please visit http://www.microcomseattle.com/ or call (206) 248-3191.
Micro Com Systems Seattle
Joe Bryant
(206) 248-3191
Company website: http://www.microcomseattle.com/