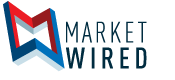 Vancouver Movers Publish Tips for Moving Large Appliances
Vancouver movers' blog explain how to get appliances such as refrigerators from point A to point B
/EINPresswire.com/ -- VANCOUVER, BC--(Marketwired - May 27, 2016) - Ferguson Moving & Storage, a Vancouver moving company, has published advice relevant to anyone facing the daunting task of transporting a refrigerator. According to their helpful company blog, cleaning the fridge and keeping it upright are key to a successful move. For more information, go to: http://www.fergusonmoving.com/blog/large-appliances-how-to-move-refrigerator-vancouver/
The blog details five steps, starting with prep. Unexpected things can happen, so there shouldn't be any food left inside to spoil. Empty the fridge, unplug it, and remove any shelving and moveable parts. Defrosting a freezer can take up to eight hours, so remember to give yourself ample time. Prop the door open and let the fridge air dry.
After the fridge is dry, you'll need to close and seal it. Since tape can ruin the finish, bind the doors with soft rope or bungee cords.
The next step is padding to protect the finish. You'll need a sturdy dolly to make the move. Tilt the fridge slightly and slide the dolly underneath. Make sure your path is clear, and have someone on hand to help guide you. Move slowly in the direction opposite to the tilt of the dolly. Once you're in the truck, feel free to leave the dolly underneath, so the fridge can sit flat. Brace the wheels and ensure nothing will collide or crash into your fridge.
When you reach your new home, make sure the fridge sits upright for about three hours before plugging it in. This will allow the fridge's internal fluids to settle and prevent any damage. Once you plug it in, it might take a few hours to reach its optimal temperature, so make sure you keep a few coolers on hand so your food doesn't spoil!
About the Company
Established in 1916, Ferguson Moving & Storage is one of the oldest and most reputable companies in Canada. Since its inception, the company has provided clients with the best in business moving and storage services. With no hidden charges and all-inclusive quotes, Ferguson Moving & Storage takes special pride in the integrity of their business. For additional information regarding the types of services offered, please visit http://www.fergusonmoving.com or call at 604-922-2212.
Ferguson Moving and Storage
Lorne MacInnes
Phone: 604-922-2212
Company Website: http://www.fergusonmoving.com/