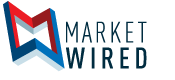 Kitsilano Roofing Company Explains Timeline for Roof Replacement
Kitsilano Roofing Company Discusses How Long It Takes to Replace a Roof From Start to Finish
/EINPresswire.com/ -- VANCOUVER, BC--(Marketwired - May 27, 2016) - As a roofing contractor, Kitsilano Roofing has recently published an FAQ related to roof repair and replacement to help people understand the process. Do you know how long it takes to replace a roof? If you don't, you're not alone. That's why Kitsilano Roofing has decided to address the issue as part of a helpful list. To learn more, go to: http://kitsilanoroofing.com/faq/
Every contractor (and client) strives to complete a roof replacement job on time and on budget. There are several factors to consider, but when you're working with an experienced roofing contractor like Kitsilano Roofing, you can typically plan for two to four days.
For example, on an undamaged shingle roof, it typically takes two days, including bringing the materials to your home and clean up. For build-up roofs, you should plan for about two days for every 1500 square feet, to account for removal and replacement. For a single ply roof, contractors can cover 2,000 to 4,000 feet in about two days.
Remember, the size and style of your roof will also impact the time frame. Additionally, there may be advance preparation required prior to construction. Our roofing contractors can guide you through the entire process from start to finish, from choosing colours and materials to construction and clean-up.
Most roofing contractors will provide a timeframe for your job, so you can schedule accordingly. To get a timeframe and free estimate for your roof replacement, please contact Kitsilano Roofers at (604) 825-6947 or info@kitsilanoroofing.com.
About the Company
Kitsilano Roofing is a company that installs and repairs residential as well as commercial roofing in British Columbia. They strive to provide the best customer service in terms of reliability and honesty in all their communications with the client. Our experts believe that working with values of excellence and high quality helps provide a hassle-free experience. Punctuality is taken care of at Kitsilano Roofing, as their technicians can work around all schedules. The company is known for hiring the best professionals, as well as the best people.
For more information on roofing repairs and installations, log on to http://www.kitsilanoroofing.com/ or call (604) 825-6947.
Kitsilano Roofing
Ari Demosten
(604) 825-6947
Company Website: www.kitsilanoroofing.com