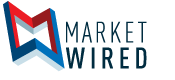 Mountain America Releases Instant Approval for Select Loan Applications Through Mobile App
/EINPresswire.com/ -- WEST JORDAN, UT--(Marketwired - May 23, 2016) - Mountain America Credit Union is among the first credit unions in the nation to make instant loan application approval available for select loan types submitted through the mobile banking app.
Members can apply and receive an instant decision when applying for Visa® credit cards, credit line increases, or personal loans. Decisions are based on approved credit. When a loan application is approved through the mobile app, the funds are then immediately available to the member. Visa credit cards can be printed and ready to pick up in a branch location the same day during normal business hours.
"Instant decisions greatly enhance the mobile experience for members," says Rob Cummings, SVP online and mobile banking. "The process is a quick, easy, and efficient way to get funds to members."
To begin the instant loan application process, members simply log in to their account through the Mountain America mobile app and tap "loan applications" on the menu.
About Mountain America Credit Union
Mountain America Credit Union has more than $5.1 billion in assets and serves more than 575,000 members, wherever they are, through online and mobile banking, 86 branches in five states, and provides access to more than 30,000 ATMs and 5,000 shared-branching locations nationwide. With credit union roots dating back to the 1930s, Mountain America has become a tradition for many members, offering a variety of financial products and services for consumers and businesses, including savings accounts, auto loans, checking accounts, mortgage loans, business checking, student loans, SBA loans, and retirement options. Visit www.macu.com for more information.
Media Contact:
Angela Nelson
(208) 493-0131