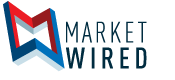 Baby Quest's Second Annual "Let's Make A Baby" Fundraiser Gala Raises Over $50,000
Grant Award Application Deadline Is Wednesday, May 25, 2016
/EINPresswire.com/ -- LOS ANGELES, CA--(Marketwired - May 23, 2016) - Baby Quest Foundation, an organization that provides financial assistance to those who cannot afford the high costs of procedures such as egg and sperm donation, egg freezing, artificial insemination, in vitro fertilization, embryo donation, and gestational surrogacy, raised over $50,000 at its Second Annual "Let's Make A Baby Fundraiser Gala," on Thursday, May 19, 2016.
The second annual, "Let's Make A Baby" Fundraiser Gala event included an evening of special performances from Sam Harris, Joely Fisher, Neil Sedaka, Manley Pope, voice over actress Tara Strong, and emceed by comedian Alec Mapa. Celebrity ambassadors America Olivo ("The Strain," "Chicago P.D.") and Christian Campbell ("True Detective") also attended where they revealed their personal fertility struggles to the audience. Guests included reality personality Bridget Marquardt, Brenda Strong ("Desperate Housewives"), Nigel Lithgoe (executive producer "So You Think You Can Dance"), Dan Bucatinsky ("Scandal") and Academy Award-Winning screenwriter Diablo Cody. ("Ricki and the Flash," "United States of Tara," "Juno").
Since its inception, under the leadership of founder, Pamela Hirsch, Baby Quest has received hundreds of applications and is limited by the funds that are contributed. Grants are awarded twice yearly and are notified approximately four weeks after the application deadline.
"We are thrilled to have had the opportunity to raise the awareness of fertility while hosting a wonderful night of entertainment from some of Hollywood's leading entertainers," said Baby Quest founder, Pamela Hirsch. "We are excited that the funds raised at our event will enable us to award additional recipients who can now pursue parenthood. I'm so proud that we've helped produce 22 babies with 11 more on the way in such a short number of years."
In addition to Pamela Hirsch, the group is led by an impressive Board of Directors comprised of reproductive specialists, family formation attorneys, financial analysts, and women's health advocates.
Although Baby Quest is based in Los Angeles, grant recipients reside throughout the U.S. in cities such as Reno, Portland, Little Rock, New York, Pittsburgh, Tulsa, Orlando, Memphis, Savannah, and Los Angeles to list a few. For more information, including stories of all recipients, please visit www.babyquestfoundation.org.
CONTACT:
Amy Prenner
Amy@ThePrennerGroup.Com