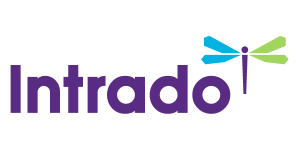 American River Bankshares Announces its 2016 Annual Meeting Results
/EIN News/ -- SACRAMENTO, Calif., May 23, 2016 (GLOBE NEWSWIRE) -- The Board of Directors of American River Bankshares (NASDAQ:AMRB), announced the re-election of all eight Director nominees at its Annual Meeting held Thursday, May 19th in Rancho Cordova, California.
Shareholders re-elected Kimberly A. Box, Charles D. Fite, Robert J. Fox, William A. Robotham, David T. Taber, Stephen H. Waks, Philip A. Wright and Michael A. Ziegler as Directors, each of whose current term expired at the 2016 Annual Meeting and their new term will expire in 2017.
The shareholders also approved the advisory vote concerning named executive officer compensation. In addition, the selection of Crowe Horwath LLP as independent registered public accountants for American River Bankshares was ratified by a majority of votes cast.
In his address to shareholders, David Taber, President and CEO of American River Bankshares, reviewed the Company's performance in 2015 and its strategic direction.
"American River Bank is steadily climbing back to a place we were at once – the pinnacle of our industry," said Taber.  "Much like a climb up the Sierra Nevada Mountains, the path can be treacherous and the factors that are making the banking industry difficult today include persistent low interest rates and excessive liquidity in the system."
Taber continued, "The leaders and team of American River Bank are up to the challenge of the uphill climb and as was the case in 2015, long term success requires an appropriate balance of quality, growth and profit."
He noted that as of December 31, 2015, success indicators included growth of $23 million and $31 million in core deposits and loans, respectively; an increase of $1.2 million in net interest income; and a decrease of $800,000 in noninterest expense. These were the key contributing factors in 2015 to the Company's 21% increase in net income and 31% increase in EPS.
In addition to Taber's comments, The Board of Directors led a tribute to Dr. Roger Taylor, founding Board Member of American River Bank, who retired from the Board after 35 years of service. 
"Dr. Roger Taylor's dedication to the Bank and overall business expertise has been instrumental in our ability to grow, spearheading a culture of loyal employees, well-compensated shareholders and satisfied clients," said Stephen Waks, Secretary of the Board of Directors and Attorney-at-Law and Owner, Waks Law Corporation.
To view the American River Bankshares 2015 Annual Report and Proxy Statement, visit www.envisionreports.com/AMRB.
About American River Bankshares
American River Bankshares (NASDAQ:AMRB) is the parent company of American River Bank, a regional bank serving Northern California since 1983. We give business owners more REACH by offering financial expertise and exceptional service to complement a full suite of banking products and services. Our honest approach, commitment to community and focus on profitability is intended to lead our clients to greater success. For more information, call (800) 544-0545 or visit AmericanRiverBank.com.
Forward-Looking Statements
Certain statements contained herein are forward-looking statements within the meaning of Section 27A of the Securities Act of 1933 and Section 21E of the Securities Exchange Act of 1934 and subject to the safe harbor provisions of the Private Securities Litigation Reform Act of 1995, that involve risks and uncertainties. Actual results may differ materially from the results in these forward-looking statements. Factors that might cause such a difference include, among other matters, changes in interest rates, economic conditions, governmental regulation and legislation, credit quality, and competition affecting the Company's businesses generally; the risk of natural disasters and future catastrophic events including terrorist related incidents; and other factors discussed in the Company's Annual Report on Form 10-K for the year ended December 31, 2015, and in subsequent reports filed on Form 10-Q and Form 8-K. The Company does not undertake any obligation to publicly update or revise any of these forward-looking statements, whether to reflect new information, future events or otherwise, except as required by law.
Media Contact:
Diana La Point
Corporate Communications
(916) 231-6717