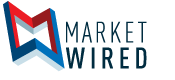 CORRECTION FROM SOURCE/Media Advisory: Minister Joly to Present the Government's Vision for Canada 150
/EINPresswire.com/ -- VANCOUVER, BRITISH COLUMBIA -- (Marketwired) -- 05/23/16 -- This document corrects and replaces the release sent on May 20, 2016 at 1:51 pm ET. The corrected release follows.
The Honourable Melanie Joly, Minister of Canadian Heritage, will be in British Columbia on Tuesday to announce the Government of Canada's vision for celebrating the 150th anniversary of Confederation, as well as to unveil three pan-Canadian Signature projects to mark this important milestone in our country's history. Minister Joly will be joined by the Honourable Carolyn Bennett, Minister of Indigenous and Northern Affairs.
Please note that all details are subject to change. All times are local.
The details are as follows:


DATE:
Tuesday, May 24, 2016

TIME:
9:30 a.m.

PLACE:
Vancouver International Airport
Jade Canoe, International Terminal, Level 3
3211 Grant McConachie Way
Richmond, British Columbia


Stay Connected
Follow us on Twitter, Facebook and Instagram.
Contacts:
Pierre-Olivier Herbert
Press Secretary
Office of the Minister of Canadian Heritage
819-997-7788

Media Relations
Canadian Heritage
819-994-9101
1-866-569-6155
PCH.media-media.PCH@Canada.ca