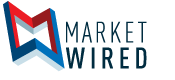 Pharmacure to Participate in Upcoming ECRM Event
Nasal Device Company Brings Product to Largest Retail Show
/EINPresswire.com/ -- BOCA RATON, FL--(Marketwired - May 23, 2016) - Pharmacure, a company focused on the development and distribution of medical products to promote better nasal health and comfort, announced its product, Nozohaem, is going to be featured the International Health & Beauty Care ECRM show in Tampa, Florida from June 12 to 15, represented by Nutritional Products International (NPI).
ECRM trade shows allow companies the chance to introduce their products to some of the top retail buyers in the nutritional and health product industry. Pharmacure representatives from the NPI team will therefore have a chance to educate some of the business's most influential figures about the numerous benefits of the medical device.
"We can't wait for NPI to get to Tampa and participate in the monumental show," said Helena Törnell, CEO of Pharmacure. "This show is a big opportunity for us to expand on the reach we have already developed and to learn from many other major players in the industry about marketing and product development. We are pleased to have the chance to participate."
At ECRM events, retail buyers visit suppliers in private meeting spaces to discuss product launches, marketing strategies and various other business initiatives. This makes the events different than standard trade shows, which lack the same sort of privacy and intimacy ECRM offers at its shows.
Nozohaem is an easy and unique treatment option for nosebleeds that stops the bleeding just moments after its application. The easy-to-use gel is completely safe and can be applied in seconds.
Nozohaem has no side effects, meaning anyone who has a nosebleed can use it without having to worry about any medical risks. However, children below the age of seven should have a parent apply the gel for them. Before application, blow your nose to remove any blood inside, and then insert the tube approximately a centimeter into the nostril and press the gel out of the tube slowly. A single tube should be sufficient for an application. Continue to apply until bleeding stops. Gel should remain inside the nose leaving the vessel to heal. Nozohaem is slowly being transported away by the ciliar, so there is no need to blow it out.
"This show is going to be our next big chance to help show the world what these products can do for everybody," said Törnell. "We are completely dedicated to expanding our reach and helping more people than ever to treat nosebleeds."
For more information about Pharmacure and its products, visit www.pharmacure.com.
Please direct inquiries to:
Alex Press
561-618-6439
apress@inhealthmedia.com