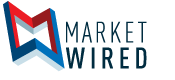 Krux Hosts More Than 400 Media and Marketing Leaders for Data Matters 2016
Event Highlights Breakthrough Approaches to Delivering Deeper Consumer Engagement
/EINPresswire.com/ -- LAS VEGAS, NV--(Marketwired - May 23, 2016) - Krux, the leading independent data management platform (DMP) this week serves as host to more than 400 leaders from more than 300 companies at Data Matters 2016. The industry's premier data summit, which is taking place May 23-25 at the Aria Resort & Casino, is drawing attendees from five continents and from every corner of media, marketing, and technology landscape. To view live updates on Twitter, follow #DataMatters.
Best-selling author Michael Lewis, of The Big Short and Moneyball fame, will be joining the gathering as a special guest speaker. Further, industry luminaries such as Bonin Bough (Mondelez), Jonah Goodhart (Moat), Alysia Borsa (Meredith), Greg Stuart (MMA), and Martin Kihn (Gartner) will also be welcomed to the stage, among many others.
In addition to keynotes, panel discussions and workshops, the event agenda will draw on a number of newly released client case studies, including:
Data Matters 2016 will feature more than 40 thought leaders, including representatives from Anheuser-Busch InBev, Dr. Pepper Snapple Group, comScore, CarMax, ConAgra Foods, Gartner, Kellogg Company, Live Nation, Match Media, Meredith, Mondelez International, Pandora and, Vox, among others. Salesforce serves as the event's presenting sponsor.
"Krux is proud to serve as host to this amazing group of leaders, more than double the assemblage we hosted in 2015," stated Jon Suarez-Davis, Krux's chief marketing and strategy officer. "Last year, we explored the path to people data activation. This year, we come together to explore the where that path is leading us. During our three days together, we will expose new models for collaboration, new approaches to consumer engagement, and new ways to deliver more valuable experiences to the people we care most about."
Krux's data platform serves as an Intelligent Marketing Hub™ that captures, unifies, and activates data across all screens and channels - from smartphones, PCs, connected TVs, gaming consoles, to wearable devices. The result is a complete, real-time view of user behavior, empowering enterprises to deliver the right experience to the right screen at the right moment, making every consumer touchpoint count. 
About Krux
Krux helps companies worldwide deliver more valuable, more personalized marketing, media, and commerce experiences. Krux's cloud-based data platform serves as an Intelligent Marketing Hub™, operating in real time, unifying people data from all screens and sources into a single view of the individual; analyzing the data to understand each individual's preferences; and activating the data across any delivery channel. Monthly, Krux interacts with more than 3 billion browsers and devices, and supports more than 200 billion data collection events, and processes more than 3 billion CRM records. Founded in 2010, Krux is a venture-backed company headquartered in San Francisco.
Media contact:
Stephen Sumner
Lightspeed PR
845-489-0612