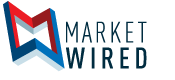 Media Funding Partners Announces $22 Million in P&A Funding for Independent Films
/EINPresswire.com/ -- LOS ANGELES, CA -- (Marketwired) -- 05/23/16 -- Media placement and film marketing finance company Media Funding Partners, LLC (MFP) announced today that it is making an additional $22 Million in P&A media funding capacity available for independent films being released in the 3rd quarter of 2016.
Media Funding Partners who has made funding commitments in excess of 24 million for projects in 2016 and into 1st quarter 2017 announced today that they are making an additional $22 Million in P&A funding capacity available specifically for the 3rd quarter of 2016 to independent producers and domestic distributors with P&A budgets ranging from $1 million to $20 million to support domestically released theatrical films.
Founding Partner Steve Soffer stated, "We are looking at all genres of theatrically released films including faith based and documentaries. Our model is unique in the industry. Since we are both a buyer of ad media and an investor in the advertising side of the P&A equation, we are able to use our media buying relationships and provide beneficial leverage and risk mitigation to our producer and distributor partners." Soffer also stated, "We are pleased to have the resources to make the additional funding commitment for 3rd quarter 2016 in addition to the projects we have already committed to this year."
About Media Funding Partners:
Media Funding Partners is a traditional media buying agency that also provides funding for P&A budgets. MFP provides media planning, media placement, traffic management, tracking and analytics for TV, Radio, Print, Outdoor and Web advertising. The company was founded in early 2015 to fund motion picture Print & Advertising campaigns. The company's focus is on the advertising side of P&A advertising campaigns for independently released theatrical feature films distributed by domestic distribution companies. Additional information available at www.mediafundingpartners.com
Contact:
Steve Soffer
818 206 2142
steve@mediafundingpartners.com