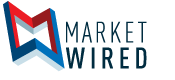 FireEye Announces Participation in Upcoming Investor Conferences
/EINPresswire.com/ -- MILPITAS, CA -- (Marketwired) -- 05/23/16 -- FireEye, Inc. (NASDAQ: FEYE), the leader at stopping today's advanced cyber attacks, today announced upcoming conference participation for the second quarter of 2016.
44th Annual JP Morgan Global Technology, Media and Telecommunications Conference
Boston
Presentation: Tuesday, May 24, 2016, at 10:40 a.m. EDT


Bank of America Merrill Lynch 2016 Global Technology Conference
San Francisco
Presentation: Wednesday, June 1, 2016, at 8:30 a.m. PDT


Stifel 2016 Technology, Internet & Media Conference
San Francisco
Presentation: Monday, June 6, 2016, at 3 p.m. PDT


The above presentations will be webcast. Links to the live and archived webcasts will be available from the investor relations section of the company's website at http://investors.fireeye.com/events.cfm.
About FireEye, Inc.
FireEye has invented a purpose-built, virtual machine-based security platform that provides real-time threat protection to enterprises and governments worldwide against the next generation of cyber attacks. These highly sophisticated cyber attacks easily circumvent traditional signature-based defenses, such as next-generation firewalls, IPS, anti-virus, and gateways. The FireEye Threat Prevention Platform provides real-time, dynamic threat protection without the use of signatures to protect an organization across the primary threat vectors and across the different stages of an attack life cycle. The core of the FireEye platform is a virtual execution engine, complemented by dynamic threat intelligence, to identify and block cyber attacks in real time. FireEye has over 4,700 customers across 67 countries, including more than 730 of the Forbes Global 2000.
© 2016 FireEye, Inc. All rights reserved. FireEye is a registered trademark of FireEye, Inc. in the United States and other countries. All other brands, products or service names are or may be trademarks or service marks of their respective owners.